The news from across the Atlantic is looking grim for Palm, with sales well down on initial estimates, and a profit warning issued – and if things are bad there, it's hard to imagine how much worse they must be in the UK.
Put bluntly, you're more likely to see a juggling polar bear unicycling down the High Street than see a Palm Pre being used in the UK.
So what happened? Why did such a great phone not get the attention it deserved in the UK?
The disastrous UK campaign
We fell in love with the operating system – still unsurpassed anywhere else as far as we're concerned – when it was first announced back in January 2009 and looked forward to an enthusiastic UK roll out.
Signed to an exclusive deal with o2, we anticipated an aggressive advertising campaign to persuade users bedazzled by the iPhone that the Palm was a worthy alternative.
And then we waited. And waited, and waited until the Pre finally made it across to the UK, nearly half a year later when the initial buzz had been reduced to the tiniest of fizzes, and the rave magazine reviews a distant memory.
Pricing fail
Catastrophically priced on a parity with the cheapest iPhone (what were o2 thinking?) and burdened with one of the most half-arsed launches we've ever seen, it was no surprise that sales in the UK bordered on microscopic.
Just days before launch, the Palm Pre was nowhere to be seen on o2's homepage, and their retail partners hadn't even heard of the thing – as witnessed by our trip to a Carphone Warehouse store on the eve of the UK launch where we were greeted by baffled shrugs.
Eventually, we bagged ourselves a Pre in central London, in an o2 store bedecked with huge iPhone adverts, a video screen showing iPhone promotional videos and the display space stacked to the rafters with iPhone extras and add-ons.
Notably, o2's home page today is still totally bereft of a single mention of the Palm Pre, with only the Blackberry and iPhone being promoted (see below).

It's a hit!
Despite the apparent lack of promotion, o2 were busy declaring Palm Pre sales to be a hit the day after the launch, yet failed to provide any figures. We're beginning to suspect they missed an 's' off the statement.
With the 'hit' sales clearly not reaching expectations, increasingly desperate measures were thrown at the public, including a free flights offer and a set of bizarre adverts that did a grand job of befuddling audiences while explaining little of the handset's revolutionary features.
App Store disaster
For those folks prepared to seek out a Pre, they were rewarded with an excellent phone that lived up to expectations: the multi-tasking was a treat, the interface delightful to use and the screen bright and crisp. But where were the apps?
While American users were able to feast themselves on an ever growing selection of  apps, Brits were laughably confined to playing with the few freebies on offer in Palm UK's austerity store, an imbalance that continues to this day.
Haven't they learnt from Apple that it really is all about the apps?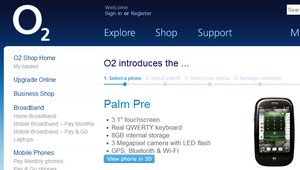 Rubbing our faces in it
With UK users still having to make do with a pitiful selection in the App Store, Americans have already moved on to three brand new handsets: the Palm Pixi and the Palm Pre Plus and Pixi Plus.
Naturally, Palm have refused to say when – if any – of these phones will be coming to the UK, so the current choice of webOS phones available in the UK is just one – and that's a handset announced well over a year ago and beginning to show its age against exciting new offerings from Android and other platforms.
So where's the new models, Palm? Where's the promotion? Where's the apps? Where's the love?
US sales crash too
Things aren't going well in the States either, with the  smartphone pioneer seeing its shares plummet 17% to an 11 month low, with chief executive, Jon Rubinstein, admitting that its latest phones have failed to take off as quickly as it had hoped.
"Palm webOS is recognized as a groundbreaking platform that enables one of the best smartphone experiences available today, and our work to evolve the platform and bring industry-leading technology to market continues. However, driving broad consumer adoption of Palm products is taking longer than we anticipated", moaned Rubinstein.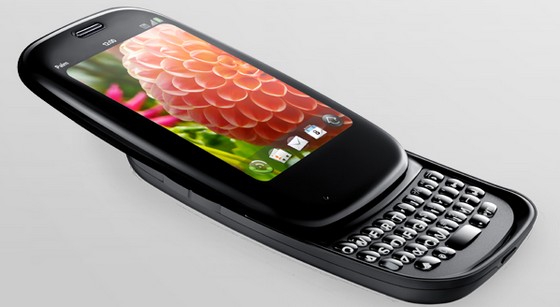 Our experience
We loved our time with the Pre and wrote enthusiastically about it, rating it as equal to the iPhone in our comprehensive review.
We grew to love the multi-tasking, and the super fast camera was a treat to use.
Unfortunately, we encountered a hardware problem with the handset and the subsequent customer support was so wretched we reluctantly ended up abandoning ship and getting an iPhone instead.
There's quite a story to be told about our experiences with o2 and Palm's tech support, so we'll leave that for another day, but for now we'll be forwarding this article to Palm UK  for their opinions.
Traditionally, they've ignored all our requests for information, loan models and press launches – even though this site ranked  #1 in Google for  'Palm Pre UK'  for a while – but we'll keep you posted if we hear anything back.
For the record, we really hope that Palm survive and flourish.  The smartphone market needs innovators like Palm and with Apple busily becoming more controlling every month, it's important for consumers to find real competition and choice out there.
Sort it out, Palm!