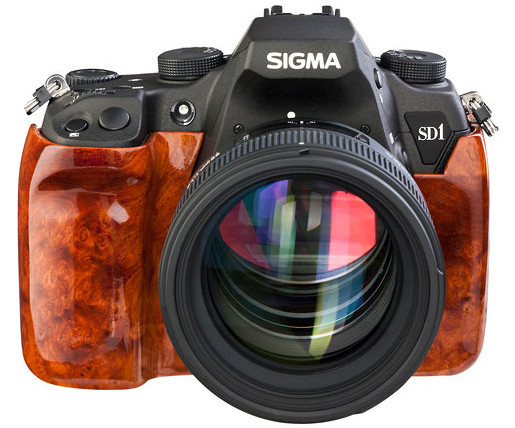 Surely one to be filed under, "WTF? What were they thinking!" is this bizarre wood-finished version of Sigma's SD1 high-end DSLR.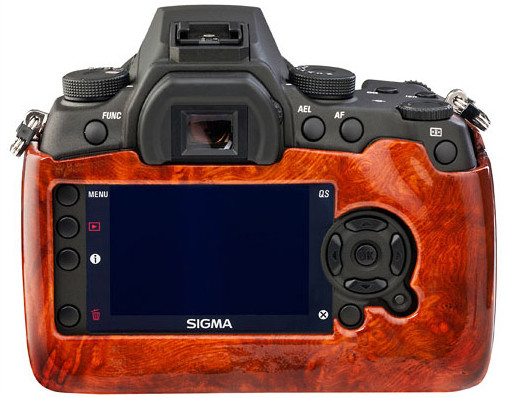 The brainchild of Sigma Germany, the 'Wood Edition' hopes to appeal to the recklessly well heeled by pointlessly bolting on a casing made from Amboyna Burl, which is a pricey, decorative veneer from Southeast Asian tree.
It's the same stuff you see on posh car dashboards and yachts, but at least it is removable.

The SD1 wooden case takes around 60 hours to cut, mill and polish and ends up looking like a perfect match for a pipe smoker.
Fortunately, Sigma will only be inflicting ten examples of this monstrosity on to the world, with the body insanely priced at €9,999, making it an "unusual Christmas present" if you truly have more money than sense.
It wooden go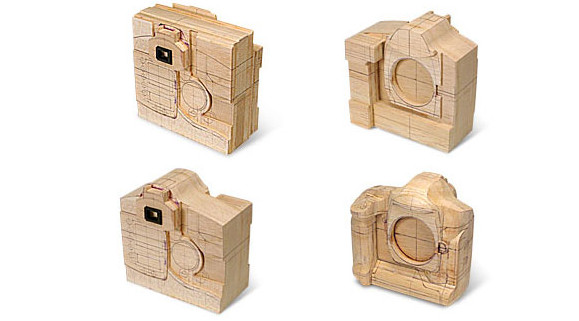 Of course, if you really want to go to town on wooden cameras, you'd have to go a long way to beat this Canon balsa wood camera. We like it.
[Via]