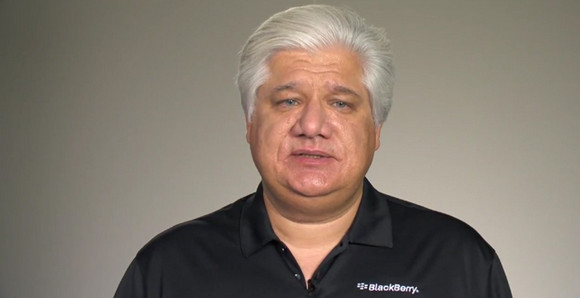 There's large servings of Blackberry-flavoured humble pie being served up right now, with Research In Motion founder Mike Lazaridis forced to release a public apology to BlackBerry subscribers about the major service outage that is now entering its fourth day.
Looking suitably downbeat as he tries not to think of the thousands of users currently perusing the catalogues of Messrs Android, iPhone and Windows Mobile, Lazaridis set his grovel phasers to stun:
I apologize for the service outages this week. We've let many of you down.

You expect better from us. And I expect better from us… We are working around the clock to fix this
The company originally thought that the situation had been fixed late Monday, but seriously annoyed users in Europe, the Middle East and Africa have continued to experience major problems.
Lazaridis insists that his company is now approaching "normal BlackBerry service levels" in Europe, the Middle East, India and Africa, but couldn't name a time when everything would be back to normal globally.
Here's the video apology.