A host of big name websites have been reduced to a crawl (or have bombed out altogether) as frenzied bargain hunters scramble to pick up a HP Touchpad tablet at an astonishingly cheap 'firesale' price.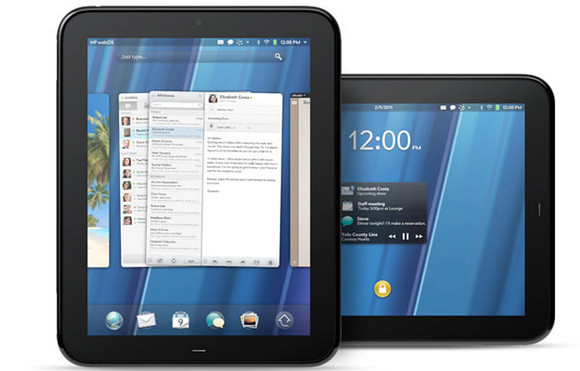 With the price of the high end tablet now starting as low as £99, this really is an incredible deal, and the surge in traffic has seen sites like staples.co.uk being  knocked completely offline, while others struggle to keep up with demand.
The popular dabs.com site was forced to go down for 'maintenance', displaying this message for a period:
We are sorry but the secure area of the dabs.com website is currently offline for important maintenance. You may continue browsing the website and adding products to your basket but we cannot currently process your order. Please accept our apologies for any inconvenience that this may cause you and rest assured we will be back online shortly.

Please bear with us, your patience is greatly appreciated.
Although some users have reported success in buying the tablet once they've got on to a seller's site, many have found 'sold out' messages, with others saying, 'On order, stock delayed.'
It's a frustrating business though: Expansys have just went from 'in stock' to 'no stock' in a matter of minutes.
Still worth trying
Quite a few sites – like Argos, Misco and Play.com – are still showing the tablet at the original price, so it's worth checking back as the price will come down eventually.
We're still trying ourselves – so good luck!
Update 15:06 Tues 23rd Aug
Play.com – in stock, no discount announced yet
Amazon.co.uk – in stock but still no big discount
Stuff-uk.net – in stock, no discount yet
Expansys – in stock, no news on price drop
Misco.co.uk – rumoured price drop at 4pm
Crescent Electronics – massive stock strangely went to zero
Insight.co.uk – out of stock
Pixmania – 'Temporarily' out of stock
BT Shop – out of stock
Dabs.com – out of stock
Staples – out of stock
Argos.co.uk – out of stock for delivery
Carphone Warehouse – out of stock
Comet – out of stock
eBuyer – out of stock
Best Buy – out of stock
Laptopsdirect.co.uk – out of stock
Lambdatek – out of stock
Techdepot – out of stock
Morecomputers.com – out of stock
Ballicom.co.uk – out of stock
Kikatek – out of stock
ilgs.co.uk – out of stock