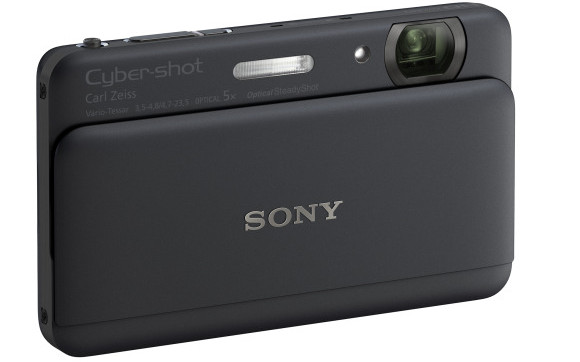 Thinner than a girdle-wearing stick insect on a Complan diet, Sony's new TX55 Cybershot camera claims to be the thinnest compact currently on the market, described as being "somewhere between a pencil and a AA battery" in terms of depth.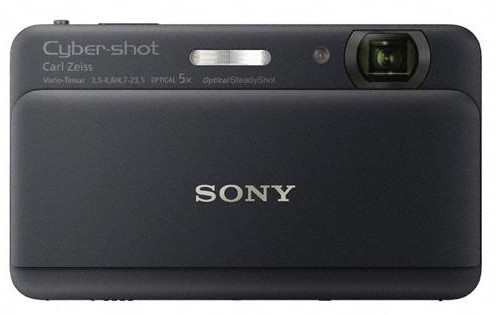 It's a wee thing all right, measuring just 12.2mm thick (.1mm thinner than an iPhone 3GS) with the camera body only a smidgen wider than a credit card.
Naturally, a few compromises have been made to create such a slender beast, with the 16MP camera insisting that it will only accept tensy weensy micro SD cards.
Internal zoom
The 5x optical zoom lens serves up a 26mm to 130mm (35mm film equivalent) range, with the mechanism all lurking within the body, and there's only three physical buttons, in the shape of an on/off button, shutter release and zoom switch.
Most camera operations are conducted via the touchscreen, and it's rather a splendid thing, being of the 1.2 million dot OLED variety, taking up a generous 3.3″.
Inside lurks an illuminated 16 million EXMOOR R CMOR sensor, which Sony claims will make this a great snapper for parties and low light situations.
Auto modes
Sony have stuffed the TX55 full of user-friendly modes, like its 'Superior Auto' technology which rattles 6 shots in quick succession at different settings, mixing up the sensitivity and shutter speed.
The resulting images are then intelligently merged to create a sharper image with reduced noise.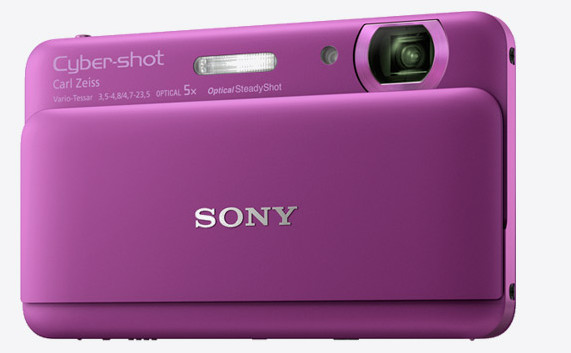 Sweepstake
Also onboard is Sony's natty 'Sweep panorama' which, as its name suggests, lets you create 360 degree images by sweeping the camera across a scene, while a neat 'Dual Rec' feature lets users bag up to near-full resolution images (12MP) without recording Full HD video.
Full 1080p HD movie recording is also awaiting your pleasure, with the camera capable of recording 1080i AVCHD video at 60 fields per second in video mode, and there's also a 10fps burst mode for still images
Impossible technology
Sony blots its copy book slightly by making a frankly bollocks claim that their new 'By Pixel Super Resolution' technology enables the 5x zoom range to be digitally extended to 10x 'without any loss in quality.' Yah. Really.
Ideal for light travellers
Apart from that bit of nonsense, the TX55 looks to be a tempting offering for those who like to travel very light indeed.
The Sony Cybershot TX55 is due in September for $350, and will be available in black, red, silver, and purple. If we manage to get our paws on one, we'll report back our findings.