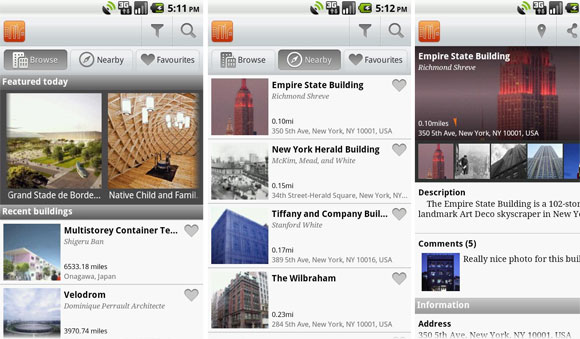 If you've an interest in architecture, then the Buildings app for the Android and iPhone platforms is a real treat.
Created by the OpenBuildings group, the app serves up a slick interface which lets you browse photos of more than 40,000 buildings across the world, and read expert commentary and insight.
Claimed to be the "most up-to-date and detailed database of buildings in the world today," the app accesses information which has been crowd-sourced from architects.
The location-aware app lets users find interesting architecture nearby, as well as add photos, make comments, checkin and share with your friends.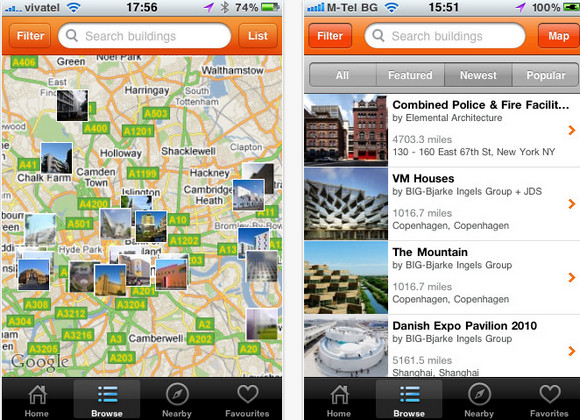 We fired up the app and immediately discovered interesting buildings around us that we didn't know existed, and we were impressed with the amount of buildings listed in our neighbourhood.
The free app can be found in the Android and Apple app stores, and we reckon it's pretty much an essential download if you have any interest in architecture. We love it!