Top camera tech site DPReview has rummaged into a big bag of cameras to find out which are the hot superzoomin' cameras of the summer.
No less than nine cameras were assembled for examination, with the full line up being made up of the Canon Powershot SX20 IS, Casio EX-FH25, Fujifilm FinePix HS10, Fujifilm FinePix S2500HD, Kodak Z981, Nikon Coolpix, P100, Panasonic Lumix DMC-FZ38, Pentax X90 ad Samsung WB5000.
Now, that's zooming, alright
Although entry-level DSLRs are getting cheaper than chips. you'd still have to fork out considerable wads of wanga to match the almighty zoom range of some of these saucy superzooms, and most likely end up with a bulkier package to lug about.
Only a few years ago, the kind of monster zooms being offered by the cameras in this line up would have seemed unthinkable, with new models offering huge optical zooms up to 30x  backed by top notch features like HD video recording and even high speed stills and video capture.
Generally, all of the big name superzooms can serve up a set of features to suit most needs, but as the review notes, there are subtle differences, with some brands excelling in certain areas.
Read on and see which is the best for you!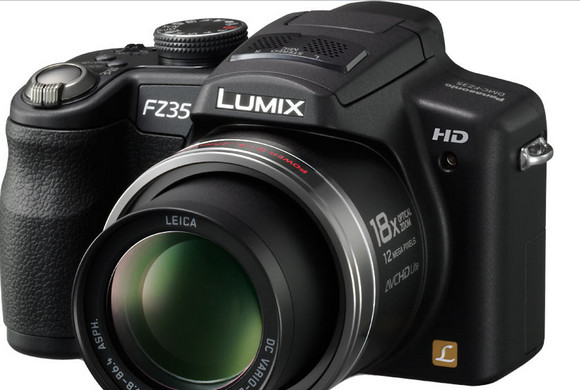 Image quality
Overall, DPReview noted that the difference between the best and worst of the cameras when shooting at the base ISO, was so small as to be 'essentially irrelevant.'
Things get spicier as the ISO gets cranked up, as the tiny sensors struggle to ward off the inevitable snowstorms of image noise, with the tests finding that even the best cameras struggled to come up with anything usable over ISO 800.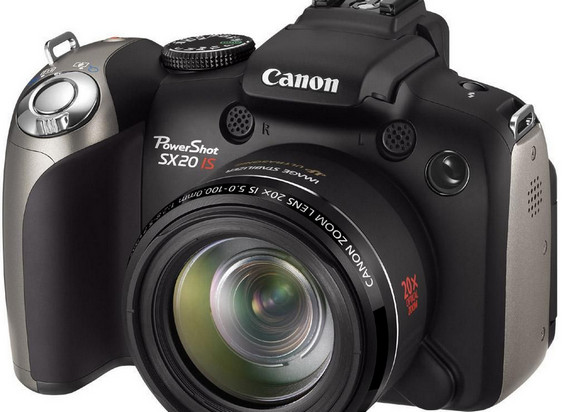 Look at the zoom on that
All the cameras in the test provide impressive zooming abilities starting at the relatively modest 18x range (Fujifilm S2500HD and Panasonic FZ35) right up to the awesome 30x (720mm equiv.) seen on the Fujifilm HS10.
Naturally, with a reet beefy zoom on your camera you're going to need some sort of image stabilisation onboard and all the cameras come fitted with some means of reducing the wobblies.
The reviewer put Panasonic, Canon, Fujifilm HS10, Nikon and Pentax in the best performing category here, with their IS systems delivering around two stops of advantage over unstabilised shooting.
The winners!  Panasonic FZ35 (FZ38) and Canon SX20 IS
The Panasonic and Canon models emerged triumphant from the test, with DPReview offering its conclusions:
Both models score lots of points points with their refined and ergonomic user interfaces, reliable metering and focusing systems, lenses that are sharp across the zoom range, responsive operation, good quality HD video modes and, for this class of camera, excellent image quality…

While in terms of base ISO image quality the two cameras are extremely close, producing very sharp and detailed output, at higher sensitivities the processing engines take slightly different approaches…

Overall, both the Panasonic FZ35 and the Canon SX20 IS perform very well in most areas. With its excellent viewfinder and well designed control layout the Canon is arguably more of a 'photographer's camera' while the Panasonic is ideal if you need bags of zoom in a small package. Which one is better for you depends entirely on your requirements but in any case you can't go wrong with either of these cameras.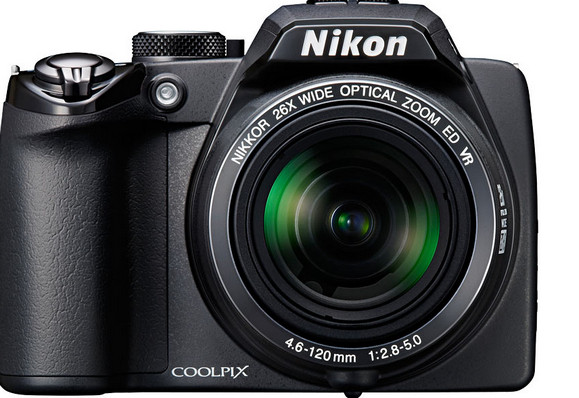 Nikon P100
Slipping into third place was the Nikon P100 which earned a 'recommended' tag for its comprehensive feature set, compact body, 26x zoom and 1080p full HD video mode and high-speed still and video capture.
Image quality was good too, but the camera failed to hit the top spot because of a, "small difference in image quality, a sometimes slowish operation and a user interface that is not quite as refined as the Canon's or Panasonic's."
Superzoom or dSLR?
When it comes to providing a relatively compact, affordable, do it all package, the best of the superzooms are hard to beat, but there are compromises.
If your thing is low-light shooting or fast sports, then perhaps you should looking at buying a dSLR, and the same applies if you're after the most flexible solution offering the best possible image quality.
That said, superzooms can offer great value for money, are easier to use than most dSLRs and can provide a great carry-everywhere package for photographers demanding a big zoom range.
Bag the best now!
Grab the best rating cameras on Amazon now!
Panasonic Lumix DMC-FZ38EB-K Digital Camera – Black (12.1MP, 18 x Optical Zoom) 2.7 inch LCD
Canon PowerShot SX20 IS Digital Camera (12.1 Megapixel, 20x Optical Zoom) 2.5 inch LCD
Nikon P100 Digital Camera – Black (10.3MP, 26x Optical Zoom) 3 inch LCD
Read the full review: [ DPReview]