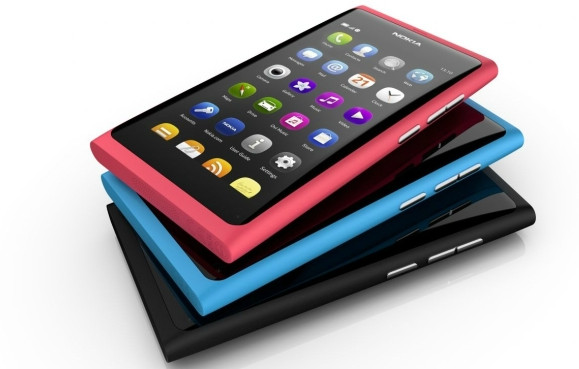 We're finding it hard to muster any kind of enthusiasm for Nokia's latest smartphone, the N9, running on the doomed Meego operatating system.
Burdened with a vague release date of "later this year," the N9 dumps Nokia's usual button-laden design for an all-screen affair, with Nokia's head of design, Marko Ahtisaari, insisting that he had, "reinvented the home key with a simple gesture: a swipe from the edge of the screen."
The N9 still looks pretty nice though, with a large 3.9in AMOLED 480×854-pixel resolution screen made of curved Gorilla glass employing anti-glare polarisation.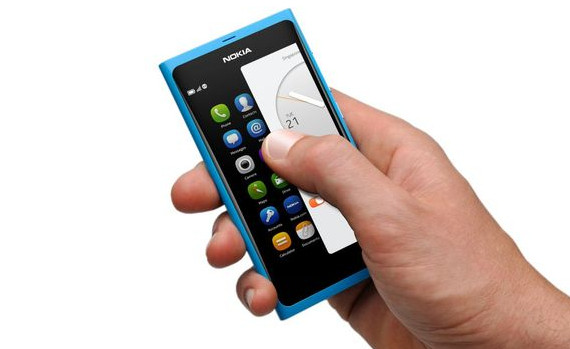 Nokia have traditionally fitted their phones with good cameras, and the N9 comes with a fast 8MP Carl Zeiss wide-angle f2.2 lens with dual LED flash, capable of shooting HD video. Sadly, there appears to be no dedicated camera button on the body.
Dolby Digital Plus decoding coupled with Dolby Digital post-processing technology promises a good listening experience, while 16GB and 64GB storage options offer tons of space for your media.
There's also 1GB of RAM onboard, Near Field Communications tech and a dedicated Drive app for navigation.
The OS is dooomed. Doomed I say
The almighty fly in the ointment is the fact that the N9 runs the Meego 1.2 operating system which has become a sort of pointless stand-in while the company switches to the far more exciting Windows Phone 7 OS.
Although the N9 will have access to Nokia's Ovi app store, only apps that have been written specifically for the MeeGo OS will work – so consumers are likely to find the app cupboad very bare indeed.
We find it hard to recommend anyone to buy into an operating system that has been effectively abandoned, so despite the reasonably impressive specs on offer, we don't anticipate large high-fiving queues to be assembling outside stores when this handset is released.