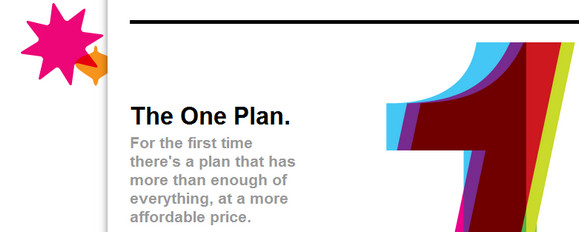 The UK mobile phone operator Three has announced that it is putting the boot into data caps on its 'The One Plan,' inviting users to download as much data as they like.
The tariff was first launched in July this year, and originally came with data restricted to 1GB per month, but now users can gorge themselves in a downloading frenzy if they so desire, without the fear of incurring extra costs.
Download at will
"Customers say the fear of incurring unexpected data charges is one of the biggest barriers to really making the most of the new smartphone world. With the advent of high definition videos and games, not to mention apps, maps, social media updates, emails music, video calls and much, much more usage will continue to grow, and with it the need for a plan that provides reassurance", said Three's Sales and Marketing Director, Marc Allera.
"The change is aimed at giving customers peace of mind when it comes to data – so they can surf, email, update, watch, listen or play freely on their smartphone making the most of all it can do,"  added the company.
We suspect power users are now going to find the One Plan an alluring option, offering 2,000 any-network minutes, 5,000 Three-to-Three minutes, 5,000 texts and as much data as their wee handsets can stand, for just £25 a month.
[Via]