We used to love our old Toshiba Libretto 50, and to celebrate the  25th anniversary of Toshiba's laptop business, the company has unveiled a dual-screen Windows 7 laptop, the Libretto W100.
It certainly already looks pretty polished as a concept PC, and Toshiba are saying that it will be  made available in the summer as a limited edition release, reportedly priced at $1099.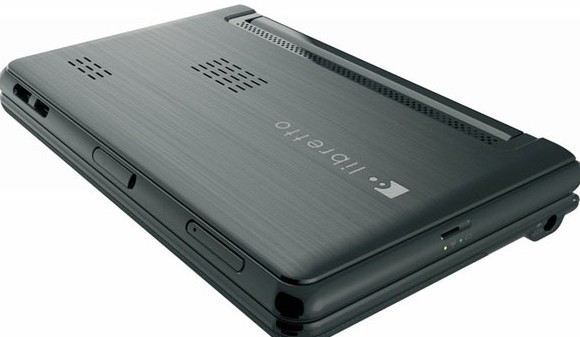 Anyone who heard us froth enthusiastically about Microsoft's doomed Courier project will expect us to be excited about this one, and they'd be right, even if the Tosh hasn't got the clever interface that we loved so much.
It's certainly a portable package too, measuring 4.84 inches by 7.95 inches when closed, and weighing 1.8lbs.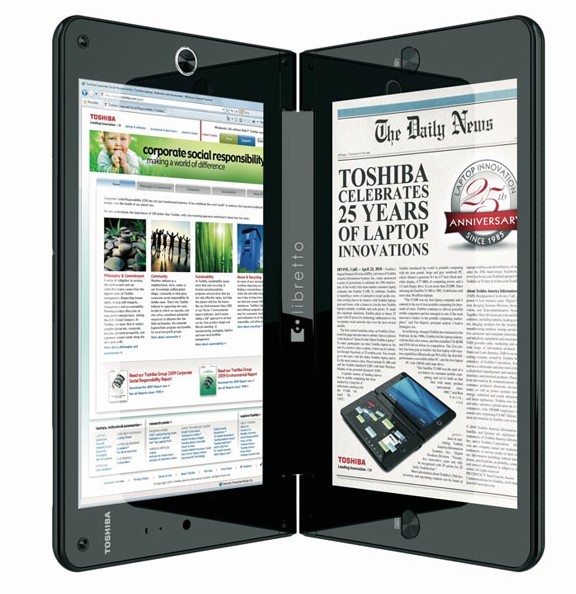 Decent specs
The specs are still mighty impressive though with the Libretto W100 sporting dual 7.0-inch multi-touch display packing a 1024×600 pixel resolution, backed by an Intel Pentium U5400 CPU operating at 1.2 GHz plus 2 GB of DDR3 memory and a 64 GB SSD for storage.
There's a virtual onscreen keyboard with haptic response awaiting your text input, and rounding off the specs is a 1-megapixel webcam, Bluetooth, MicroSD card, Wi-Fi, one USB port and an 8-cell battery.
[Via]