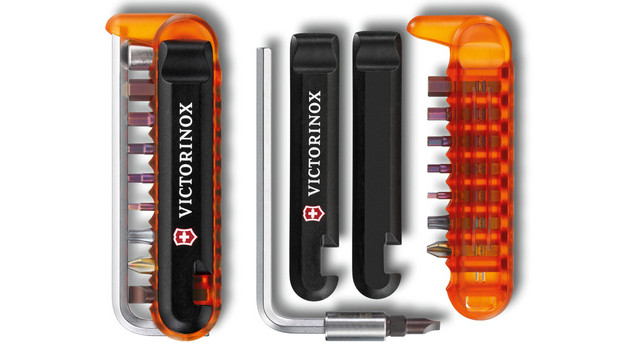 Now here's the perfect gift for cyclists – the Victorinox Swiss Army Bike Tool which packs in all the tools you need before you jump on your two wheels and hit the road.
Weighing in at 3.5 ounces (99 grams) and looking sprightly in a luminous orange impact and chemical-resistant plastic holder, the bijou package packs in maintenance essentials including an  L-wrench with an adapter for eight included bits and a set of tyre levers.
Unlike the classic Swiss Army tools, this one disassembles rather than folds up, but still looks small enough to carry on long trips.
Tipplers please note: there's no traditional corkscrew onboard, so you'll have to pack a regular multi-knife too. Or just drink beer instead.
The kit retails for around £30/$48.