This is simple but very neat.
An unnamed author has put together a photo comparison of eleven of the best small, high end cameras – including the likes of the Panasonic GF1, GF2 and LX5, Canon S95, Leica X1 and Sigma DP2 – and added guidelines to help highlight the differences in size.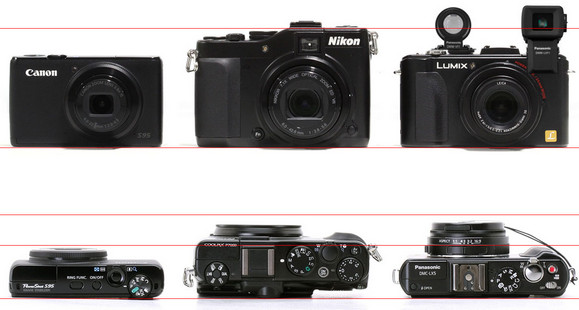 We wished we'd had access this when we were comparing the Canon S95 to the Lumix LX5 seeing as several people wrote into ask for a more detailed size information, but now you can clearly see the differences – along with the relative sizes of other high end compacts.
Click here to see the full size version (you may have to click on the image in your browser, once opened).