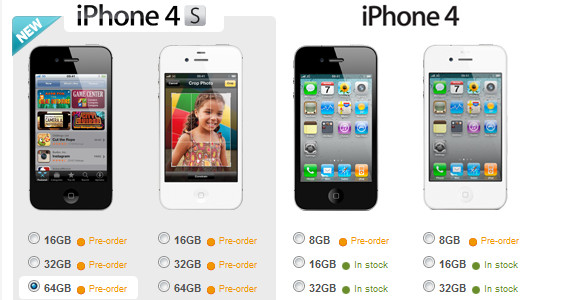 Vodafone has posted up their contract rates for the new iPhone 4S, with the deals coming in 24 month, 18 months and – happily – 12 month flavours.
Being a shiny new iPhone thingy, bargain hunters and cheapskates can swiftly jog on, because we're looking at high- end, bling-tastic prices here.
iPhone 4S 16GB
The cheapest offering of the lot – the iPhone 4S 16GB – starts at £26/month for a two year deal with the handset costing a hefty £359 on top. And for that, you get just 100 minutes talktime, 500 texts and a truly derisory 250MB of UK data per month. Ouch.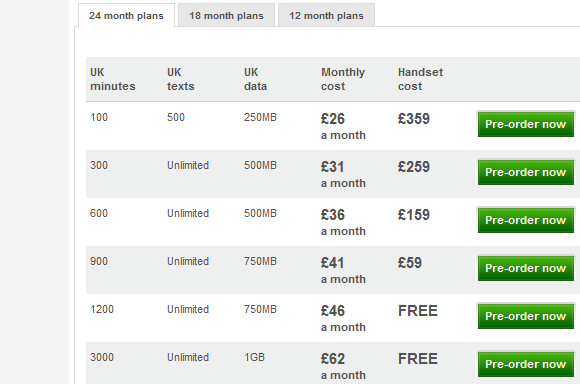 You can get the handset for free if you go for the £46/month two year deal, but then you'll still be restricted to a comparatively modest 750MB data per month.
iPhone 4S 32GB
The midrange iPhone 4S 32GB warms up at a hefty £439 for two year deal at £26/month for 100 minutes talktime, 500 texts and a wee dram of data at 250MB, with the handset free on the £62/month deal (how much?!).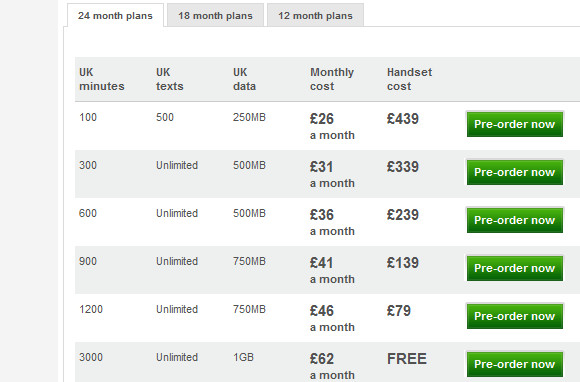 iPhone 4S 64GB
Prices go truly stratospheric for the top of the line 64GB version, with the 24 month plans starting at £26/month for the same miserly 100 mins, 500 texts and comically tiny 250GB of data – with the handset going to an almighty £519.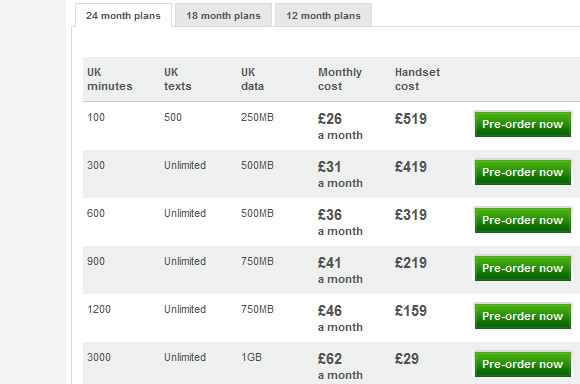 The 64GB 4S isn't available for free on any deal, with the most expensive offering serving up 3000 mins, unlimited texts and 1GB of monthly data, and the handset costing £29.