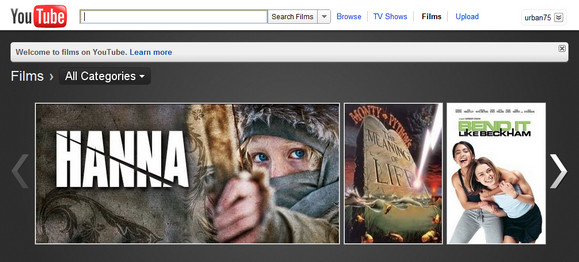 YouTube's movie rental service has just gone live in the UK, allowing popcorn munching Brits to sprawl over their sofas and suck up over a thousand movies for a small fee.
"Now, over a thousand full-length feature films from major Hollywood and British studios are available for rent in the UK at youtube.com/movies," hollered Google in their blog.
Google say that they've got heaps of 'cracking films' on offer, going on to name-check The Dark Knight, Reservoir Dogs, Hanna, Fast Five, and Red Riding Hood, along with Brit classics like Monty Python's The Meaning of Life and Lock, Stock and Two Smoking Barrels.
There's also some freebie movies on offer too.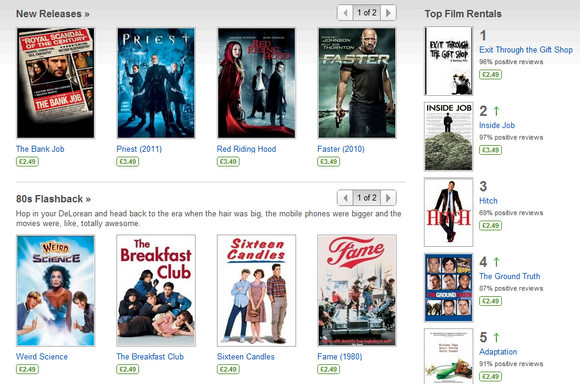 Each movie rental lasts for 48 hours, and will set you back £2.49 to £3.49, with the films accessible when you sign into your YouTube account from any computer – or your Google TV, Honeycomb-powered Android tablet and selected Android smartphones.
Check out what's on offer at youtube.com/movies.