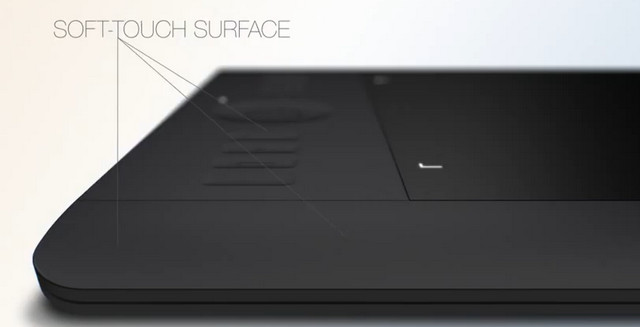 Graphic tablet kings Wacom have unveiled their updated line up of pro Intuos tablets, now packing multi-touch gesture support.
Aimed at professional photographers, designers and artists, the new Intuos5 tablets offer a matte-black, soft-touch finish and illuminated accents, an Express View display and wireless capabilities.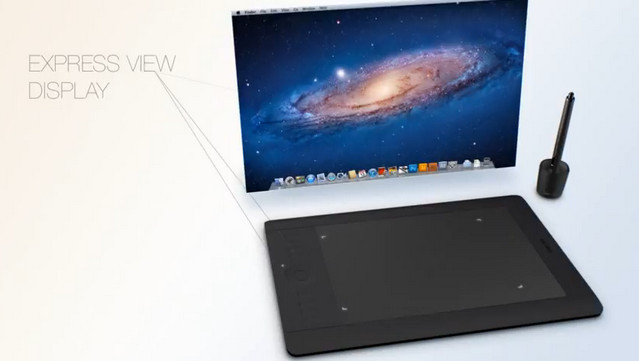 Available in three different sizes (small, medium and large), the new multi-touch feature supports gestures to let users zoom, scroll, pan and rotate digital content, backed by the ability to create customised gestures.
"The multi-touch interface in the Intuos5 is Wacom's most elegant implementation of gesture support to date," says Don Varga, Professional Products Brand Director for Wacom Technology Services Corporation. "Switching from pen to touch or to gesture based navigation is a liberating experience, allowing one to reduce repetitive motion and interact more naturally with the computer."
The Intuos5 range comes with customisable ExpressKeys (six on small size and eight on both medium and large sizes) and one Touch Ring, with four-function toggle.
The Express View feature comes with a new 'Heads-Up Display' that displays the current settings on the computer screen.
"Express View modernizes the user interface and is instrumental in helping improve workflow and boost productivity," says Varga. "It allows users to remain focused on their work and concentrate on the creative process while providing all the benefits of a faster workflow."
The Intuos5 Grip Pen registers 2048 levels of pen pressure and up to 60 degrees of pen tilt, allowing the pen to accurately emulate traditional tools like paint brushes, markers and pens.
There's also optional wireless connectivity via the Wireless Accessory kit, which includes a rechargeable battery that charges through USB, a RF module that plugs into the tablet and a receiver that plugs into a USB port on the computer.
The Wacom Intuos5 UK price will range from £199.99 for the smallest up to £429.99 for the largest model. The Wireless accessory kit will set you back another £34.99.
Seeing as we're still using an original Intuos Mk1 tablet from the time when dinosaurs ruled the earth, we may well be tempted to finally upgrade.