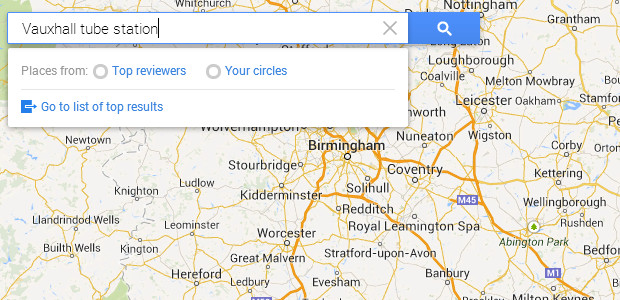 After the Apple Maps debacle it looked like Google had been gifted an unassailable lead over its rivals, but it seems that the search engine giant seems to be busy setting itself up some own goals of its own and We're not enjoying using the desktop maps as much as we used to.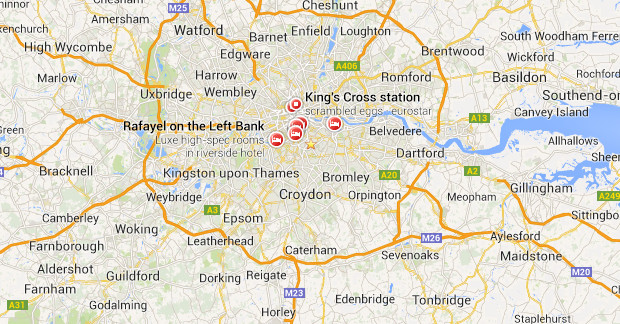 We've already had enough trouble adjusting to the new, totally unintuitive way that Street View is activated.
Previously, you just dragged the little yellow bloke over the map and the areas where there was street view content available would be highlighted by a blue line.
Now you have to keep on clicking at random points on the map before the Street View thumbnail appears – something which can take some considerable effort if you're looking at more obscure areas where there is no material available.
And if that wasn't bad enough, Google also removed the Wikipedia layer, instantly taking away a useful piece of information.
We could almost forgive Google for that if the search wasn't getting so erratic. We just searched for 'Vauxhall tube station', a fairly major station on the Victoria tube line in central London.
As you can see from the screen grabs above, Google threw up some very odd results. For some reason, bizarre captions like, 'Rafayel on the Left Bank,' 'Scrambled eggs,' and 'Luxe high specs in riverside hotel' appears over central London.
There is no sign of Vauxhall tube – but things were about to get worse…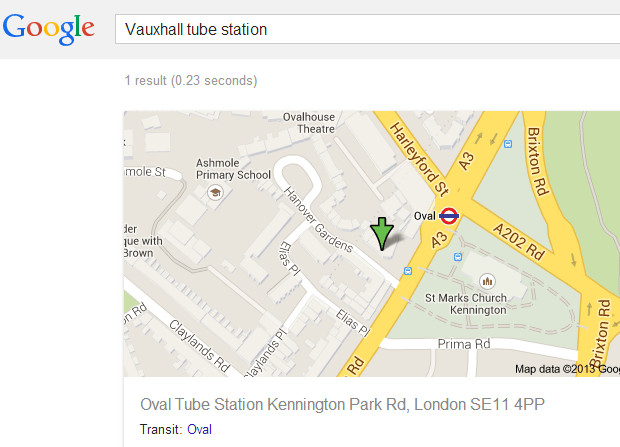 Clicking on the  'Go to list of top results" link took us to a map of Oval tune station – which isn't even on the same tube line!
By comparison, Microsoft's Bing Maps search (below) managed a far better stab at locating, although even that was a bit confused, listing Brixton tube above Vauxhall (but at least they're both on the same line):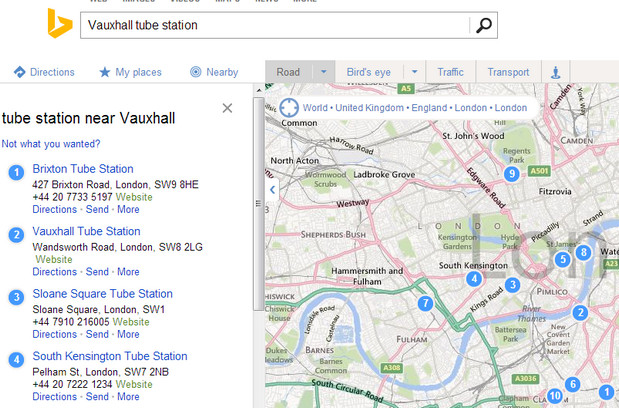 So what has happened with Google Maps? Why is it stumbling over something as obvious as a large tube station in London?
Any ideas?