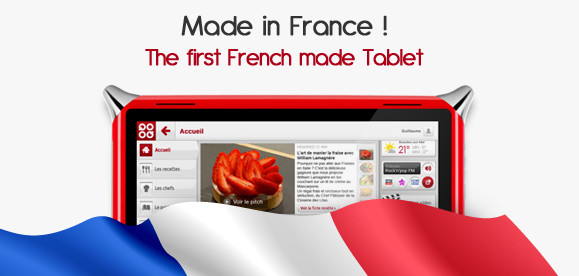 Designed for flour-covered chefs working in steamy kitchens, the Qooq tablet sports a water-resistant design with a wipe clean case, rubber coated feet and built-in kick-stand.
Apparently already quite  hit in its native France, the dual-core Qooq runs a proprietary Linux platform, and comes with USB and SD slots, 10 inch, 1024 x 600 pixel display, 802.11b/g/n Wi-Fi connectivity,  Ethernet port and 8GB of inbuilt memory.
Its custom software gives access to 3,500 recipes from 100 different chefs, including 1,200 video demos, with the device also capable of accessing the internet, webmail and social networks – as well as playing MP3 music files and MP4 video files.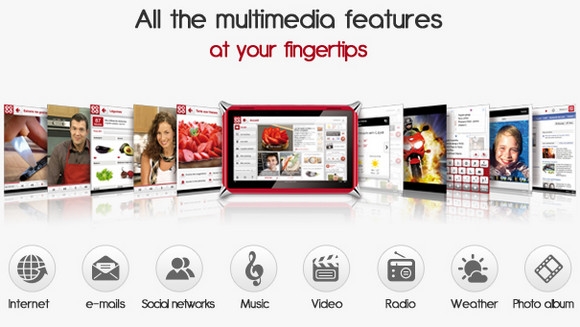 The device comes with 500 interactive recipes built in, plus foodie-related services like automated shopping lists and community tips, but to get the best out of the thing, users will need a subscription to access all the juicy extra content.
The subscription pricing is a bit on très grand side, with a Qooq Pass costing 1.99 Euros a day, 9.99 Euros a month or 99 Euros for a whole year's subscription on top of the 349 Euros (£289) price of the tablet. Le oof!
The Qooq tablet will be available in cream, black or red, but there's been no firm date or pricing details for the UK yet.
[Qooq]