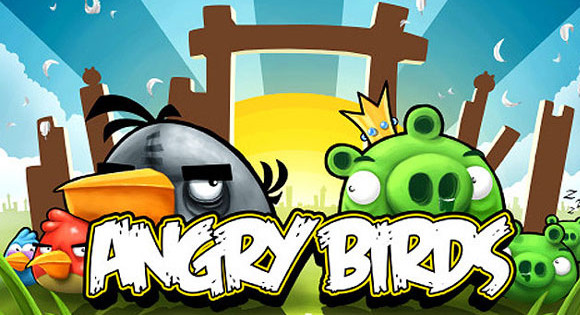 It's been a runaway smash on the iPhone, hogging the #1 slot in their gaming download charts for what seems like an eternity, and now Android users will be able to get in on the act.
Like crack on toast
There's not a lot to the game, but it's devilishly addictive, with players having to use their skill to aim red birds out of a catapult to hit targets placed in  tricky positions.
The game has been downloaded over 5 million times on the iPhone, and a version recently became available to Palm Pre users, although there's only an 'Angry Birds Lite' version to be found in the Android Market right now.
Here's the official release to explain why:
Angry Birds Lite Beta is now available at  the Android Market. Please note that this is the beta version of the application, which is still undergoing final testing before official release. Angry Birds Lite Beta is an unfinished version of the application and may not reflect the final gameplay.

Help us create the best game ever on Android! Please take a moment to give us feedback on how the game is performing on your personal device. Should you have any problems running Angry Birds Lite Beta, you can simply click the report a bug button in the main menu of the game.

If you have trouble starting the application, particularily on the HTC EVO 4G try starting the application again a few times and reboot your Phone.
Note that it's a hefty 11MB download…