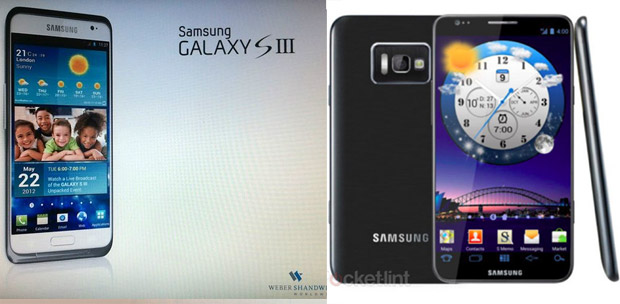 Despite not a single detail being released about Samung's follow up to their massively successful SII phone, Mobile-Review.com's Eldar Murtazin, has let it slip on Twitter that channel partners have already pre-ordered an incredible 10 million units of the upcoming Galaxy S III.
That figure may seem stratospheric, but with analysts predicting that the company will be announcing over 40 million smartphones shipped in the first quarter of 2012 alone,  then it would be no surprise to see the flagship S3 proving a truly monster hit.
There's been no confirmation on any of the details of the SIII or, indeed, any whisper of a release date, but there have been some credible looking leaked images appearing on the web (above).
However, the SIII is hotly tipped to arrive in May this year, a move that has some analysts predicting bumper smartphone sales of 50 million devices in Q2 for Samsung.
[Via]