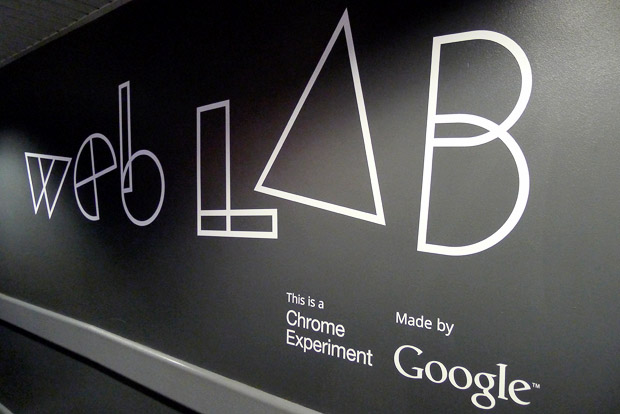 Billed as a 'series of interactive experiments made by Google,' Web Lab was a fascinating way to spend an hour or so – especially as they were handing out free booze at a rare evening opening last night!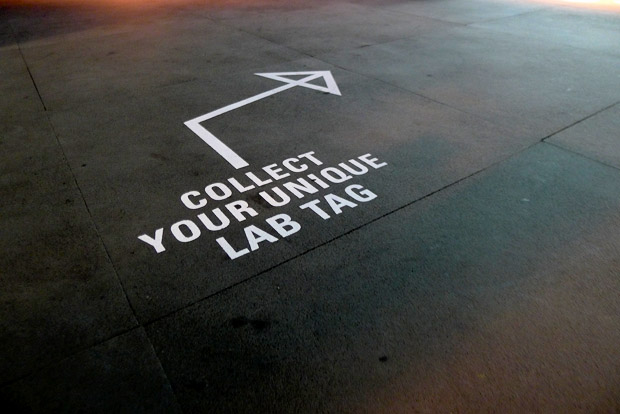 The interactive exhibition at the Science Museum in London takes the form of five physical installations – Universal Orchestra, Data Tracer, Sketchbots, Teleporter, and Lab Tag Explorer.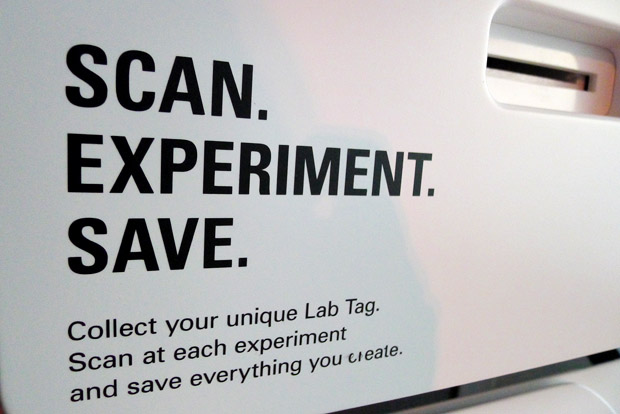 The exhibits can be programmed by visitors, so, say, someone banging out a tune on the  Universal Orchestra can collaborate with internet users around the world via Google Chrome's WebSockets functionality.
Running till June 20th 2013, the exhibition is free – this short video will give you an idea of what to expect: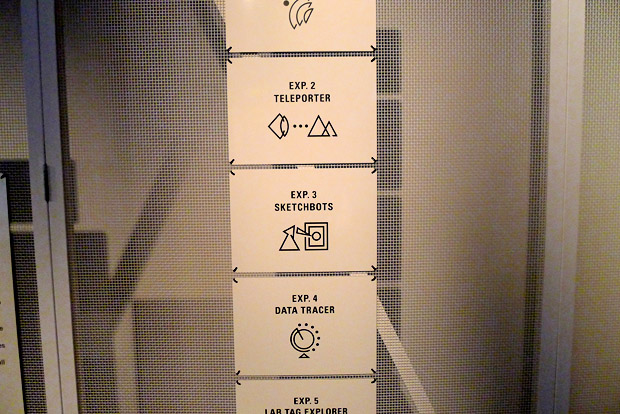 We loved the signage.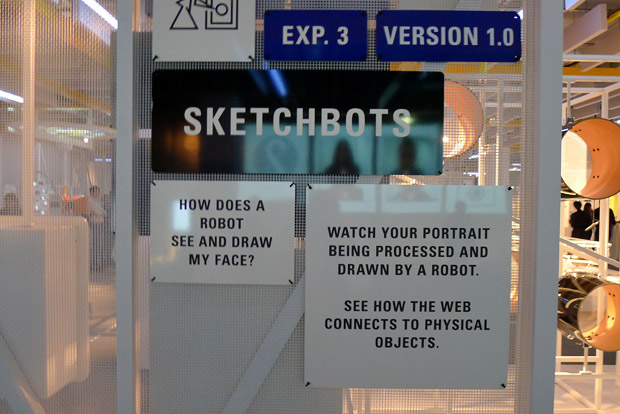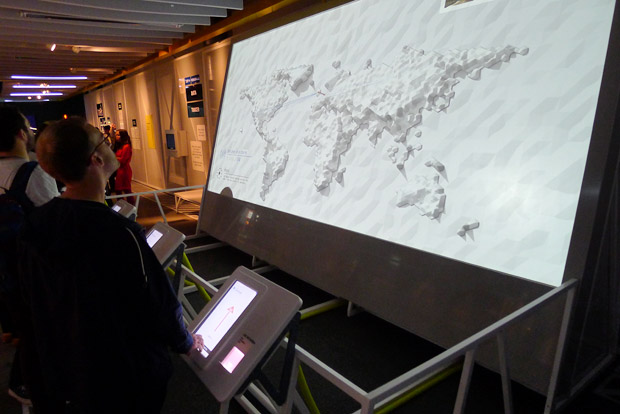 Data Tracer showed how information was routed over the internet.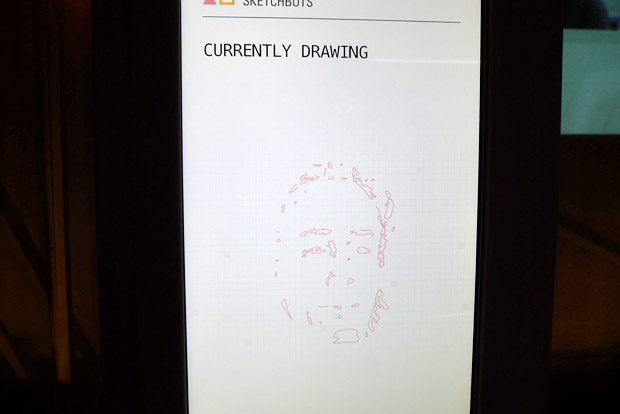 The Sketchbot took a photo and then turned it into a sand drawing.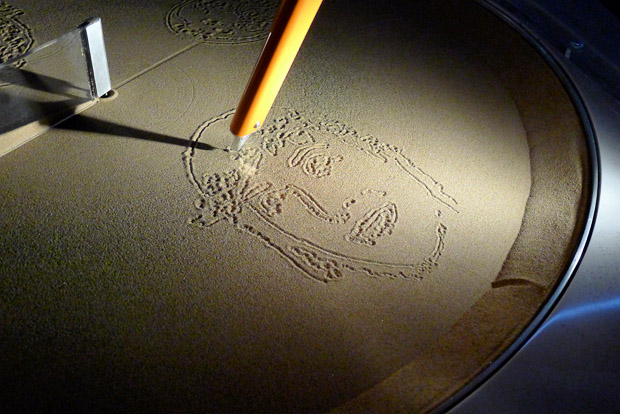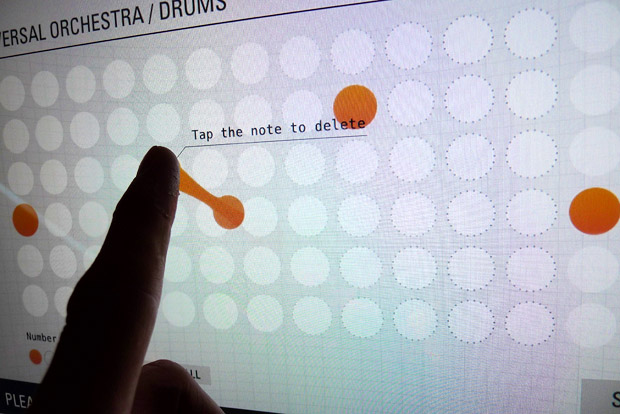 Programming the Universal Orchestra.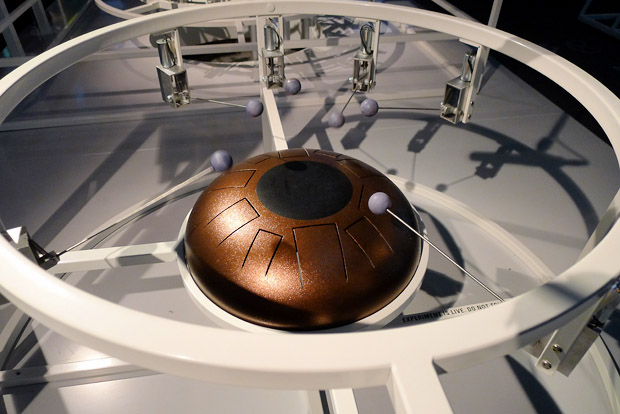 One of the web-connected instruments.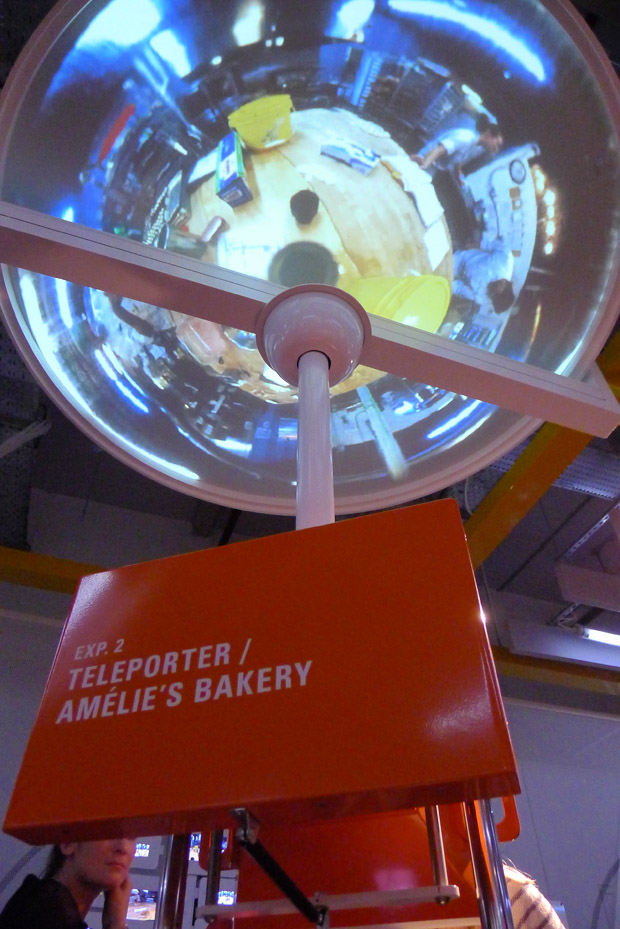 This 360 degree viewer let you look around the kitchen at Amelie's Bakery in North Caroline, USA in real-time, and take photos that would be displayed on a wall of screens.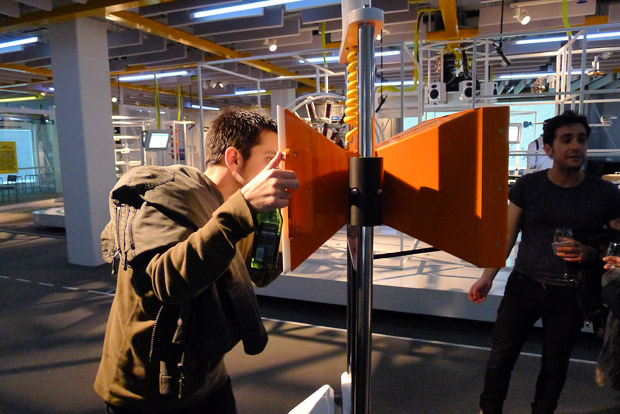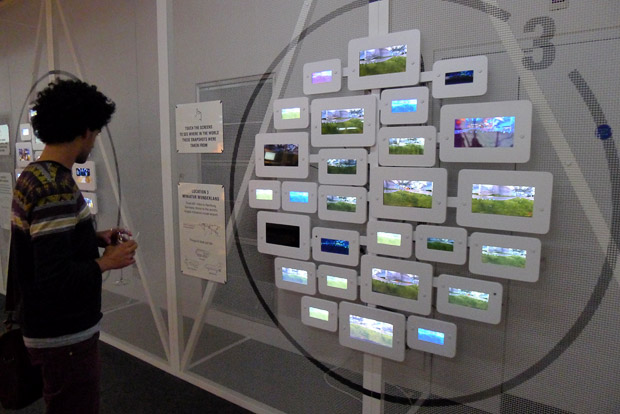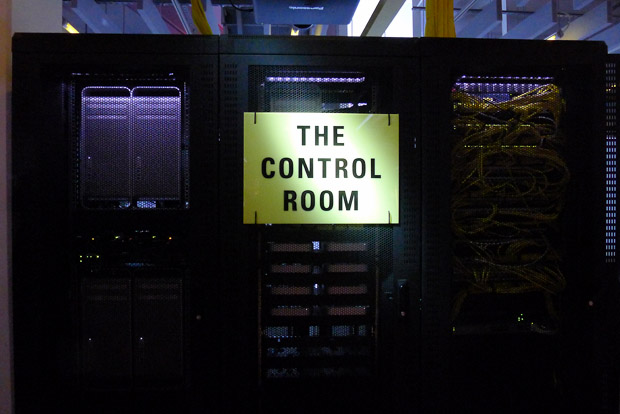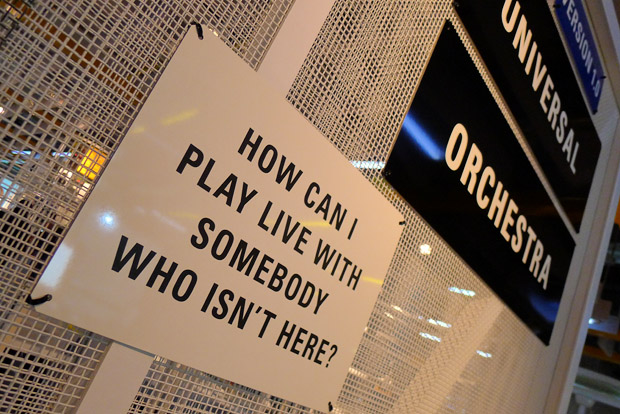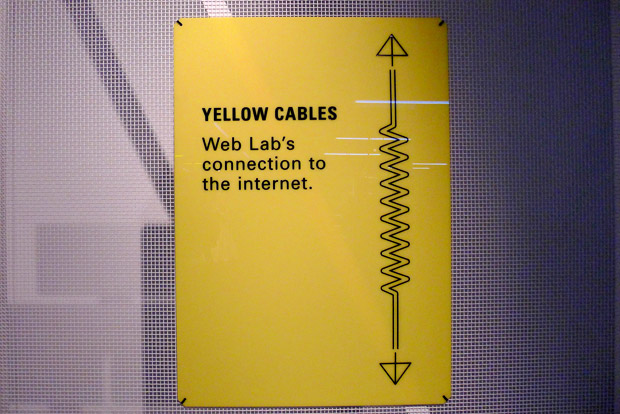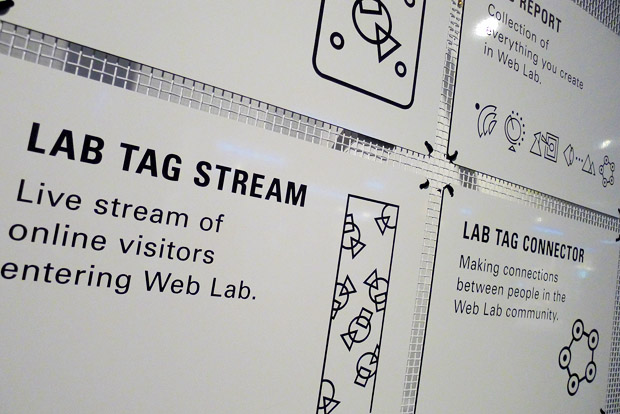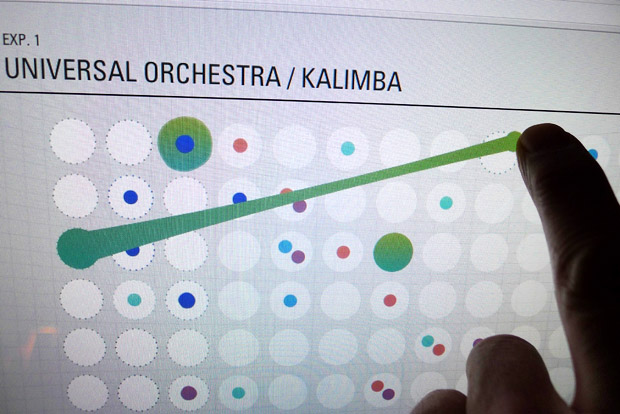 Programming the Kalimba.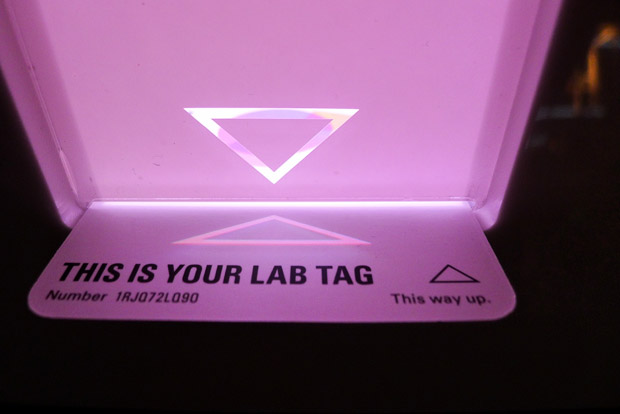 Each visitor was given a 'web tag' which could be used to record their activities around the exhibition.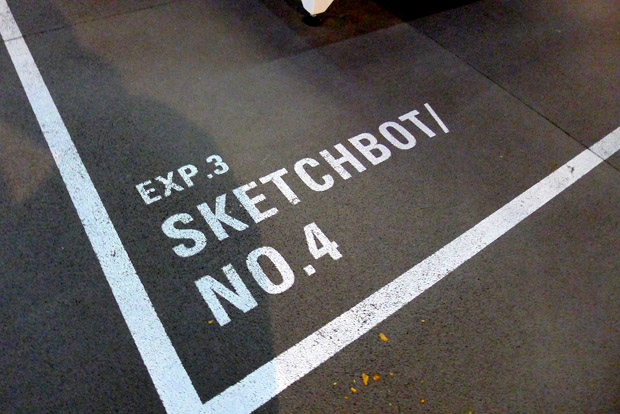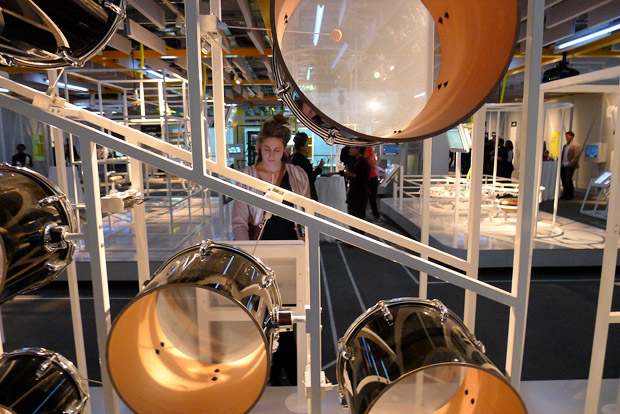 Setting up a drum pattern.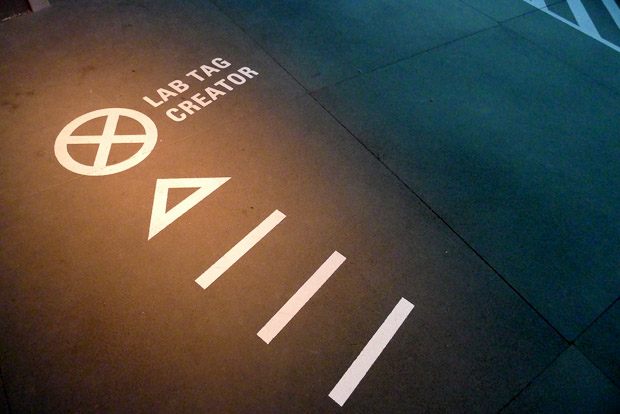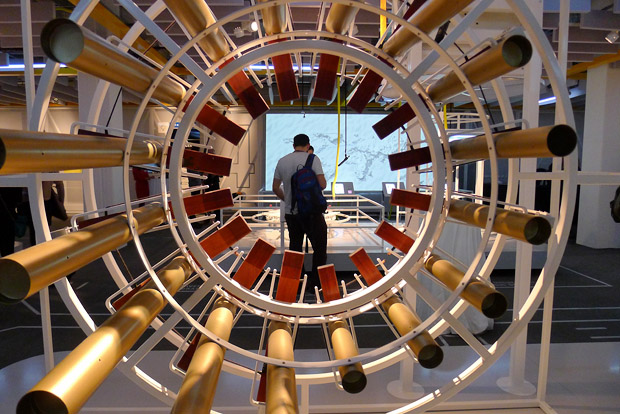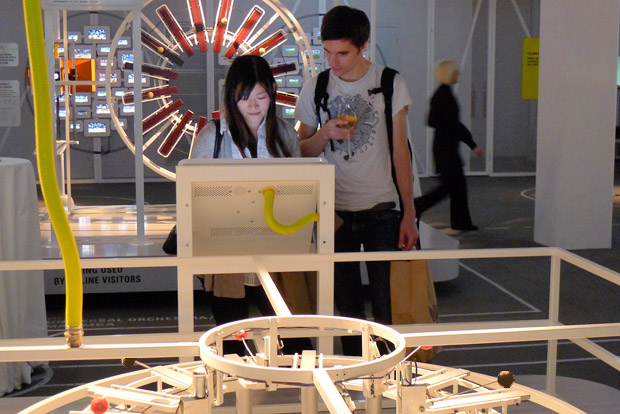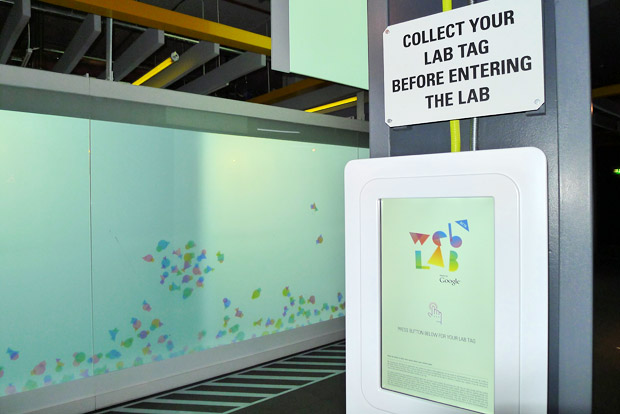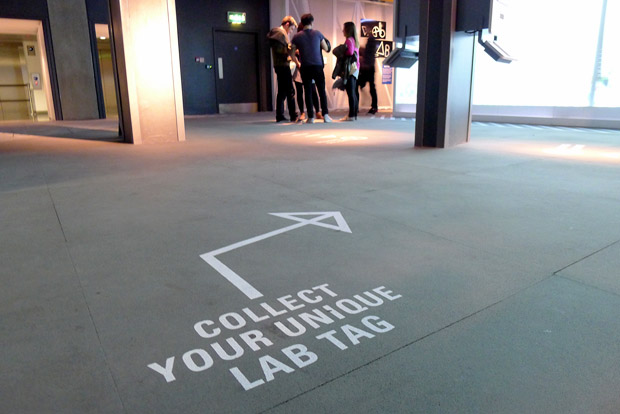 Google Web Lab is at the Science Museum
Exhibition Road  South Kensington, London, Greater London SW7 2DD, United Kingdom
0870 870 4868
More: Web lab