With Amazon's Kindle eReader proving a hugely desirable item, it's not surprising that other manufacturers are keen to bag themselves some of the action, and charging over the horizon at a rate of knots is Acer's LumiRead eBook reader.
Acer's slender, two-tone device  comes with WiFi and 3G connectivity options and packs a 6-inch 800 x 600 E Ink display with integrated keyboard below.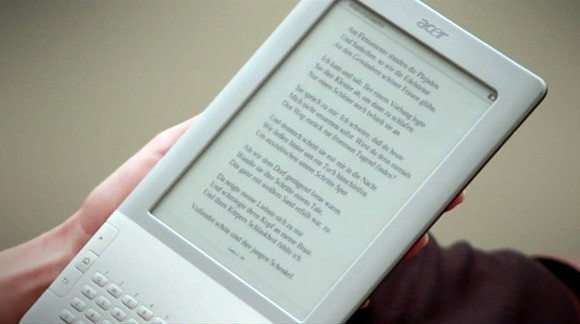 Loadsa books
Acer's library will be stuffed with a million books from Barnes and Noble, with China's Founder and Germany's Libri.de contributing another  four millions titles, ensuring a wide selection on launch.
The LumiRead looks set to first appear in Germany in October, with an expected price tag around €250, although we wouldn't be surprised if that figures accelerates downwards, given Kindle's far keener pricing.
Here's Acer's bizarrely dreamy promo video: