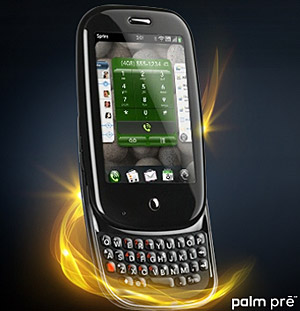 Palm seems to be making some progress on its long road to recovery, with web use from Palm owners in the US up by 22% from August to September 2009.
The figures come from mobile metrics firm AdMob, whose monthly report show Palm's slice of mobile internet traffic leaping from from 4.1% in August to 5.0% in September, during a downturn that saw global smartphone traffic sliding by around 3%.
The good news for Palm extends past the US borders too, with their worldwide share of mobile traffic increasing smartly from 1.9% to 2.4%.
Of course, all this is small beer compared to the iPhone OS (iPhone and iPod Touch), who grabbed the biggest share of mobile web traffic, bagging 28.1% of US traffic. Interestingly, this represented a drop of 5% from August.
The biggest gains were seen by HTC, who scooped 1.9% more of the mobile web market with the T-Mobile G1 (Dream) grabbing the number 3 spot with a  5.5% market share, while the Palm Pre shimmied into fifth place with 4.1% of US traffic, an increase 24% over August.
Break out the Saxa
It should be noted that these figures should be taken with a sackful of Saxa salt as AdMob's statistics are calculated exclusively by web users loading pages featuring AdMob-sourced advertisement.
Until recently AdMob also focused very heavily on advertising targetting iPhone users and the websites they frequent, so these could be skewing the figures for what is already a somewhat less than scientific study.
However, the numbers certainly suggest that Palm is making significant gains in the months after the Pre's launch, and those increases look set to continue with the imminent release of the Palm Pixi low cost handset.