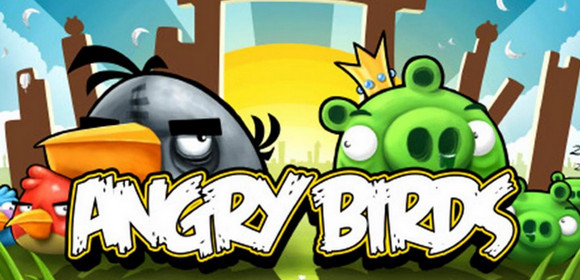 The game has already proved a monster, runaway hit on the iPhone and iPad platforms, and now the full version of Angry Birds for the Android platform has been released.
Overwhelmed
For reasons best known to themselves, Rovio has declined to put the game on the Android Marketplace, instead offering it on the independent app store, GetJar. For free.
Not surprisingly, the site has buckled under the demand of freebie-hunting gamers, with the page displaying a horribly misspelt message explaining that the site is experiencing 'temporary technical problems due to a totally undexpected high demand," and asking users to download the free app at the mobile site instead.
Unfortunately, the mobile site is also displaying the same error.

Although the app is being offered for free, there are ads displayed and it's expected that paid-for new content will be available to download in-app later.
Indie distribution
"Selecting GetJar as the place to launch our first ever full Android version of Angry Birds was an obvious choice", purred Peter Vesterbacka, mighty eagle at Rovio Mobile.
"The unique App It! link means we can also cross promote our Symbian and Android versions without the need to send folks to multiple places to get their favorite game".
Sadly, it's also meant a lot of frustration for users who have ended up having to check out both the main website and mobile versions of their site – and (as we write this) – still can't get their hands on squawking bird action.
[GetJar]