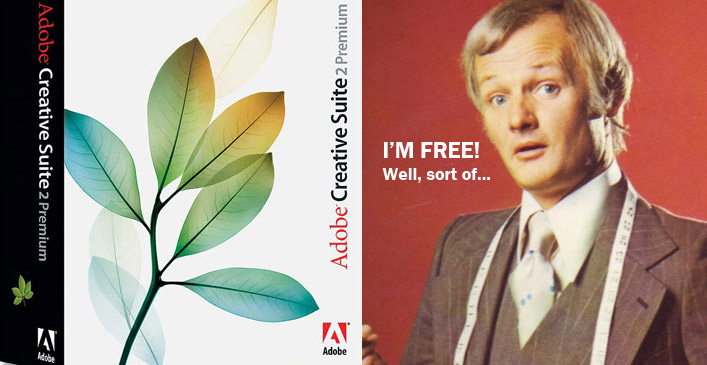 Oh dear, oh dear, oh dear. It seems that Adobe has made a bit of an almighty cock up after sites all across the web – including this one – reported that they'd posted up free download links and serial numbers to the entire Adobe CS2 suite.
The news of the unexpected freebie spread like wildfire, with Adobe's servers struggling to keep up with the tsunami of downloads from folks keen to bag this old but still excellent software suite.
But now it seems that Adobe didn't mean to give the software away free.
Posting on the Adobe forums and claiming to be speaking 'on behalf of Adobe Systems Incorporated, Dov Isaacs commented:
You have heard wrong! Adobe is absolutely not providing free copies of CS2!

What is true is that Adobe is terminating the activation servers for CS2 and that for existing licensed users of CS2 who need to reinstall their software, copies of CS2 that don't require activation but do require valid serial numbers are available. (Special serial numbers are provided on the page for each product download.) See <http://forums.adobe.com/thread/1114930>.

You are only legally entitled to download and install with that serial number if you have a valid license to the product!