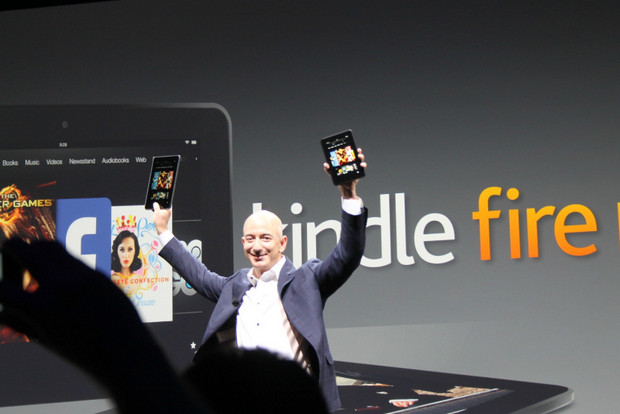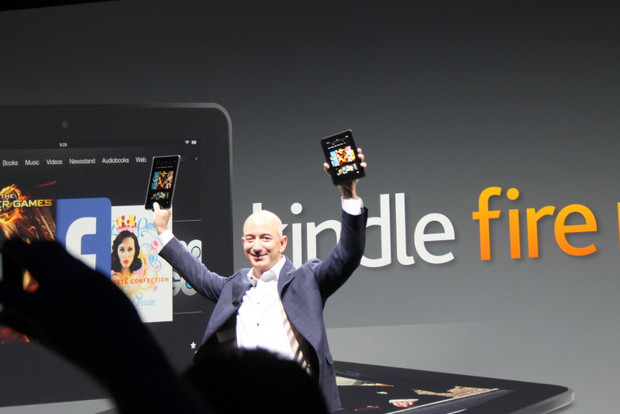 Amazon has announced the follow-up to its successful US-only Kindle Fire colour tablet, with the Kindle Fire HD packing a bigger screen and Tegra trouncing speeds.
The new HD device packs a bigger 8.9 inch display – up from the 7 inches of its predecessor – offering 1920 x 1200 resolution at 256 ppi, and there's dual stereo speakers and Dolby digital plus built-in.
There's two antennas for Wi-Fi backed by MIMO technology, with the tablet cunningly selecting whichever has the strongest signal. Amazon claim that this gives the tablet Wi-Fi capabilities 41 percent faster than the iPad and 54 percent faster than the Nexus 7.
The new  OMAP4470 processor is also claimed to drastically outperform the Tegra 3, according to Amazon's own benchmarks.
There's also a camera onboard, but no news of pricing or availability yet – we'll update as soon as we know.
Update: pricing of the 8.9 inch HD will start from $299, with shopping from Nov 20th.
Kindle Fire HD 4G LTE
For business users, Amazon has also announced the 4G LTE wireless version of the HD which comes with its own thin wireless dual-band modem and 32GB of storage.
The data plan for $499 Kindle Fire HD is 49.99 year for 250MB per month with 20GB of cloud storage, and the device will start shipping on Nov 20.
Upgraded 7 inch tablet
The original entry-level 7-inch version has enjoyed an upgrade with double the RAM and a claimed performance that is '40 per cent faster.'
Priced at $159, the upgraded Kindle Fire – which now offers 16GB of storage – is available for pre-order today and ships on September 14 in the US. We expect that we won;t be seeing this one in the UK either.