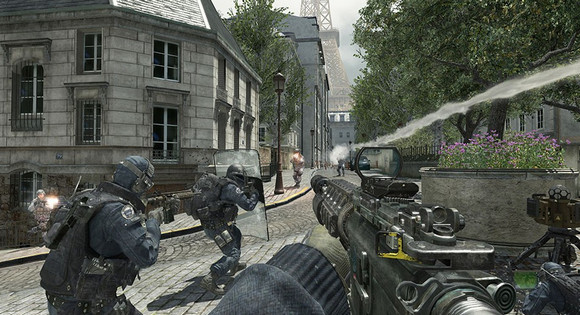 The stat-collecting folks at Amazon have finished counting and worked out the biggest sellers for their video games sales chart for 2011.
Not surprisingly, Call of Duty: Modern Warfare 3 sat at the top of the physical sales charts, followed by Just Dance 3 and the fast growing Skyrim.
Digital downloads
When it came to Amazon's digital distribution space for PC, the winner was a little less obvious, with the top honours going to Deus Ex: Human Revolution, followed by three of EA games: Battlefield 3, The Sims 3 and Battlefield Bad Company 2.
Here's the full chart rundown:
Physical (all platforms, collector's editions not included)
Call of Duty: Modern Warfare 3
Just Dance 3
Elder Scrolls V: Skyrim
Battlefield 3
Batman: Arkham City
Madden NFL 12
Portal 2
Just Dance 2
Gears of War 3
FIFA Soccer 12
Digital
Deus Ex: Human Revolution
Battlefield 3
The Sims 3
Battlefield Bad Company 2
Sid Meir's Civilization V
Dead Island
Total War: Shogun 2
Call of Duty Modern Warfare 3
Crysis 2
Dragon Age 2
[Via]