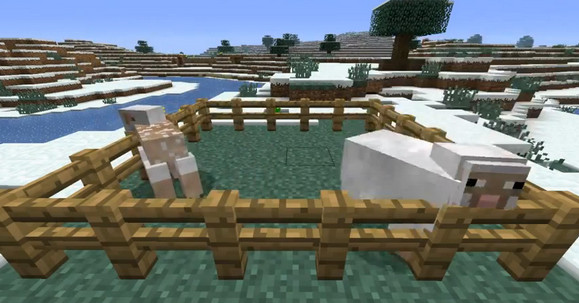 The hugely popular world-building game Minecraft has just received an upgrade to version 1.1 has, with developer Markus Persson (AKA Notch) announcing on Twitter that registered users have just passed the 20 million mark.
Persson joshed in his tweet that if every user weighed 70kg (about 155 pounds), the total weight would equal 25 percent of the Great Pyramid in Giza. We're not entirely sure what's he's on about there, but we're happy to run with it.
The v1.1 update includes bug fixes, new language option, eggs that allow you to grow pigs, and the ability for sheep to regrow their wool by eating grass.
Again, this doesn't mean an awful lot to us, but we're sure it great news for players. Mind you, the bizarre video below hasn't exactly made the picture much clearer for us:
Minecraft's user base has grown exponentially since it was first released as an alpha project in May 17th 2009, with the full release not taking place until place in November 18th 2011.
The game is now available on PC, Android, iOS and XBox360.