In a bold bid to establish itself as the de facto online storage centre for music, Amazon has taken the covers off its new Amazon Cloud Drive and Player offering, which offers to securely store your music on its servers and stream it to your browser or Android device .
Stick 'em in the cloud
The first 5GB of cloud storage space is served up for free, with anyone purchasing an MP3 album from the company having the allocation boosted to a generous 20GB.
The idea is simple enough, with consumers able to upload their tunes (or any other files, for that matter) to the cloud storage space which is hosted on the Amazon Simple Storage Service.
Once uploaded, the music can be streamed over the web to any computer or to an Android mobile device using Amazon's new app (or via the browser).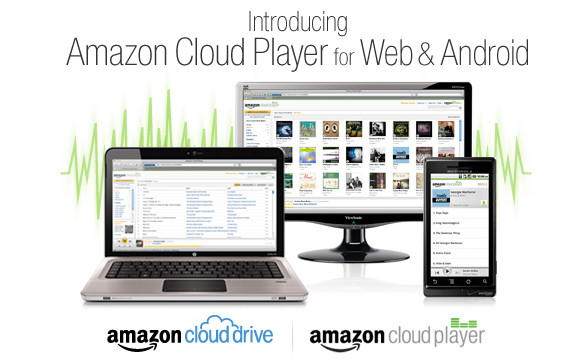 "The launch of Cloud Drive, Cloud Player for Web and Cloud Player for Android eliminates the need for constant software updates as well as the use of thumb drives and cables to move and manage music," said Bill Carr, Amazon's vice president of movies and music.
"Our customers have told us they don't want to download music to their work computers or phones because they find it hard to move music around to different devices. Now, whether at work, home, or on the go, customers can buy music from Amazon MP3, store it in the cloud and play it anywhere."
No love for Apple
Note that it's Android only – there's no Apple app and it won't work with iOS browsers, so Phones, iPads and iPod touches are out of luck short of employing a botch.
We're guessing that this could be down to Apple blocking the app as it would rival their own forthcoming alternative or because Amazon don't fancy forking out for Apple's subscription fees.
There was no announcement  about what happens when customers reach the 20GB threshold – we're assuming a extension fee would be charged – and, frustratingly, there's no information about whether the service will be made available in the UK.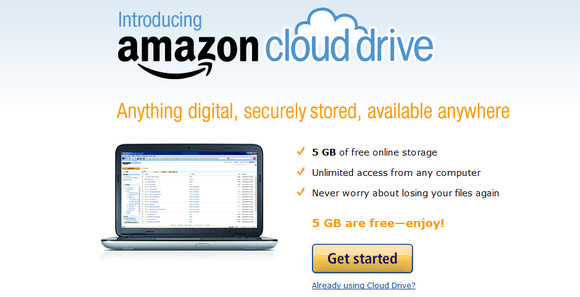 Here's Amazon's FAQ: