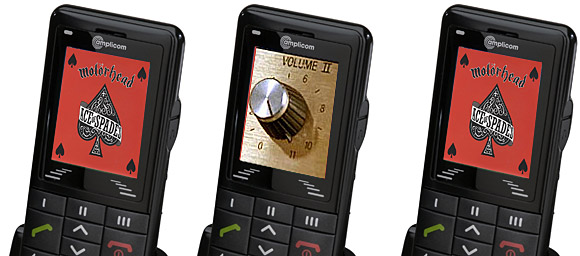 It may lack the high tech features that send gadge-freaks into overdrive, but one thing's for sure: the PowerTel M6000 goes one louder than any phone you've had before.
This one goes to 11
Billed as the, "loudest, clearest & easiest phone you'll ever own," the M6000 lets you listen to calls at more than 30dB's, with an extra-loud Motorhead-esque ring tone blasting out up to up to 100db of noise.
Pardon?
Designed for people working in noisy environments and those with hearing difficulties, the M6000 sports big buttons and a loud hands-free speaker, and is the only amplified phone with the highest Hearing Aid Compatibility rating M4/T4 in the UK.
There's also text messaging, a 500-name phone book, Bluetooth, emergency numbers and an interesting "Man Down" fall detector which can trigger an emergency call in hands-free operation.
The handset is provided SIM free for £119.99 from www.silverphone.co.uk, and will be available at the end of this month.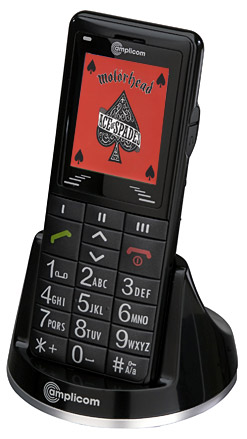 The New M6000 full features include:
■ Large colour display
■ Simple to use with large buttons
■ Amplified Volume
■ Emergency Button
■ Hearing-Aid Compatible M4 / T4
■ Bluetooth
FUNCTIONS:
■ Ringer volume up to 100 dB
■ Handset volume up to 30dB
■ Tone control (high/low frequencies)
■ Hearing-aid compatible (M4 / T4)
■ Vibration alarm
■ Emergency call button for up to 5 numbers
■ Fall sensor triggers emergency call
■ 3 direct memories – M1, M2, M3
■ 8 speed-dial keys (under 2…9)
■ Phonebook with 500 entries for names and numbers
■ Automatic keypad lock
■ Red LED to signal incoming calls and operating status
■ Send and Receive text messages
■ Handsfree function
■ Can be charged on desktop charging cradle or mains adapter
■ Menu in 11 languages (German, English, French, Spanish, Italian, Dutch, Portuguese, Swedish, Danish, Norwegian, Finnish)
TECHNICAL DATA:
■ 2″ display diagonal – 65k colour display
■ Tri-band GSM (900 / 1800 / 1900 MHz)
■ Headset socket (2.5 mm)
■ Mains/charging cable with Mini-USB connector
■ Maximum talk time: 120 minutes
■ Maximum standby time: 170 hours
■ Battery: Li-Ion 750 mAh
■ Dimensions: 134 x 50.5 x 17 mm
■ Weight including battery < 100g