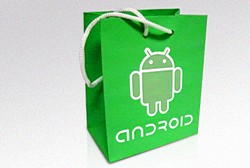 A Google spokesperson has confirmed that there are now officially 30,000 free and paid apps sitting in the Android market ready for your downloading pleasure.
Back in December, Google pegged the figure at 16,000 apps, so we're looking at the total nearly doubling in just three months – a pretty healthy growth by anyone's reckoning.
Freebies galore
There's loads of freebies on offer too, with the latest  calculations by third-party developer AndroLib putting the ratio at 61% free against  39% paid.
With over 60,000 Android handsets being shifted per day, it's not surprising to see such a snappy growth in Android apps, although they've some way to go to match the 140,000+ apps packed into Apple's AppStore (notably, this total can occasionally dip down if Apple are  indulging in one of their moralistic censorship culls).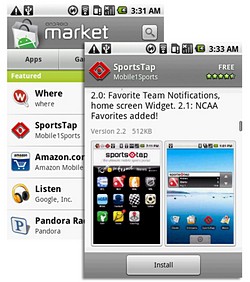 App advantage over?
Having online stores bulging with zillions of apps is certainly an attractive selling point, but we feel the advantage is fading fast.
Give it a few months and most of the big hitting games and apps will be available on multiple platforms – not least the Palm webOS, seeing as it supposedly only takes a "couple of days" to port over even quite complicated games.
Apple's 140k figure may be impressive, but in reality we're looking at vast amounts of duplicate apps offering near-identical functionality, heaps of unrated and quite probably pointless games, and a loads of of fluff barely worth the effort of a download, completely dwarfing the genuinely useful apps (and boy, we've looked!).
With rival mobile platforms offering near-identical apps for just about anything you'd want to do on your phone, perhaps the iPhone's app advantage will soon fade as consumers realise that "there's an app for that" on other handsets too.
[Via]