With the Android Market now stuffed with over 100,000 apps, games and widgets, Google has made it easier to browse and search the collection – and install new apps – with a brand new website.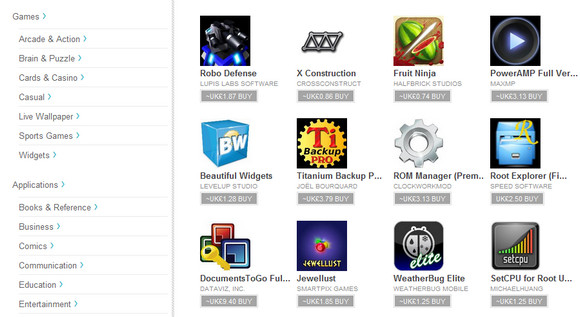 Install from your desktop
Cleverly, the new website will also let you send apps directly to your Android device with just a few clicks (although it's currently not working for us – we're just getting a "Invalid request" error when we try and log in).
The website also packs some social features, letting users share apps via Twitter and Android phone owners can also check the apps they've already bought by clicking on "My Market Account" to get a listing.
This all sounds like a great idea – as soon as they get it working, of course.
Edit: the market is now working fine!