If you're finding it hard to justify shelling out large wads of cash for a big-name, high end tablet, it might be worth looking at the bargain basement AndyPad Android tablet.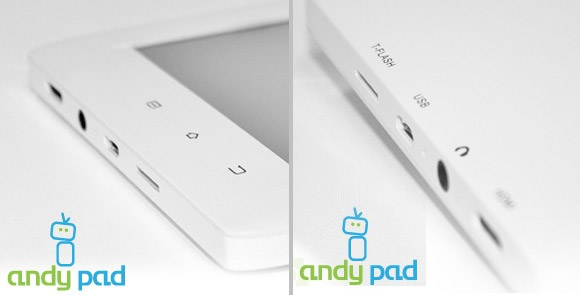 Lined up for release in '75 days' and retailing for a mere £129, the 7-inch slate looks to have most of the functionality you'll need, packing a 1.2GHz ARM Cortex-A8 processor, Wi-Fi connectivity and Android 2.3 Gingerbread (but no Honeycomb).
The cheapo tablet comes with apps and games like Twitter, Facebook, Drag Racing, Bubble Blast and Glow Hockey, all ready to be hooked up to your TV via a 1080p HD output through a standard HDMI port.
There's also microUSB connectivity, a microSD card slot and headphone socket, with the launch promised in seven weeks or so.
[Andy Pad]