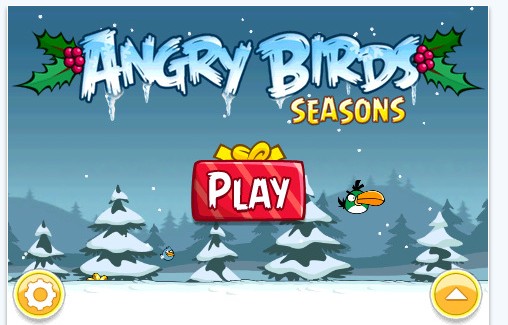 The Christmas themed update to the horrendously compelling Angry Birds game – now known as Angry Birds Seasons – has just squawked into the Android Market and Apple App Store.
"Season's Greedings consists of 25 daily surprises for fans of Angry Birds to enjoy while counting down the days until Christmas," chirped developers Rovio.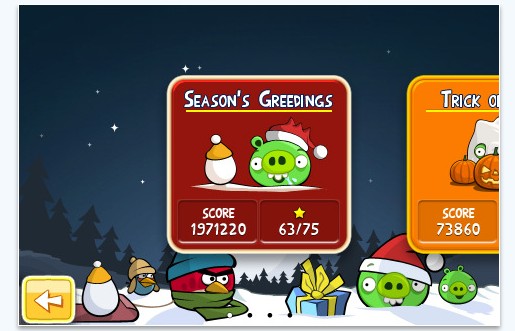 Rovio continued: "From now on, every season is an Angry Birds season. After the special treats of Halloween, Angry Birds Seasons returns with another gift that keeps on giving: Season's Greetings for the Holidays!"
Count down the 25 days of Christmas with Angry Birds!
Frolic in the fun new levels in a snow-filled winter wonderland!
A very merry Golden Egg full of holiday spirit!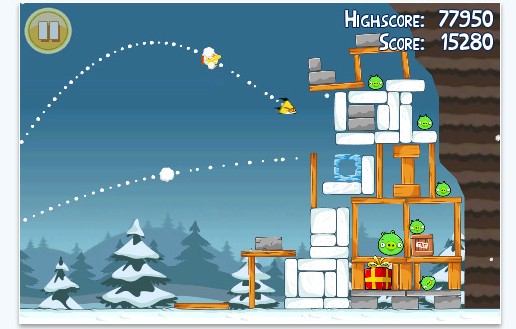 As a bonus, the Christmas version also comes with the 45-level Halloween edition, which is bundled in as a separate episode called "Trick or Treat."
The Android version is available now via GetJar or the Android Marketplace for free, and it's free for iPhone users who have already purchased Angry Birds Halloween –  otherwise it's $0.99 for iPhone [iTunes] or $1.99 for the iPad version [iTunes].