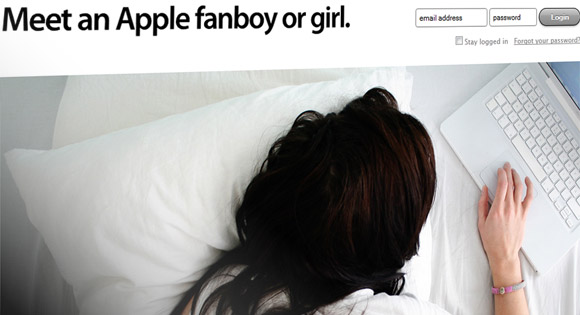 A little part of us died inside when we first read about the Cupidtino dating service set up for Apple fanboys and fangirls, and now the developer has released an iPhone app.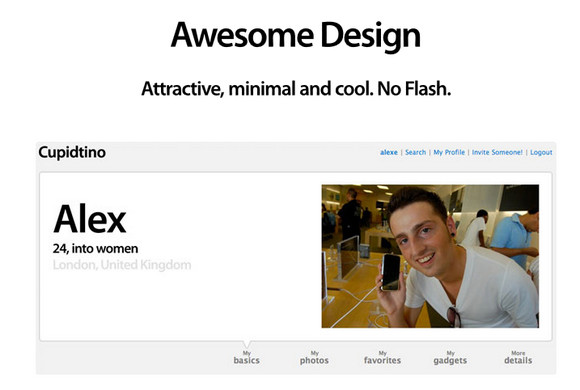 Aimed specifically at cult worshippers at the Shiny Church Of Apple, the online dating service has managed to attract some 30,000 members, and their new app is described as a "Mac-inspired dating app designed exclusively for fans of Apple products".
The free app lets users search and browse profiles and send 'heartbeats' to potential partners, and invites smug users to "show off their taste" by revealing their iTunes playlist.
There's also the option to upgrade memberships via in-app purchase for $4.99 per month – this opens the door to reading unlimited messages and chatting with other Apple fans.
Get your barf bag ready, because here's the nauseating blurb from their website:
Cupidtino is a beautiful new dating site created for fans of Apple products by fans of Apple products.

Why? Diehard Mac & Apple fans often have a lot in common – personalities, creative professions, a similar sense of style and aesthetics, taste, and a love for technology.

We believe these are enough fundamental reasons for two people to meet and fall in love, and so we created the first Mac-inspired dating site to help you find other Machearts around you.
Tragic Apple fans can download the app here.