Now here's a really handy new tool for the Amazon Kindle eReader – a sweet little plug-in that lets users easily transfer PC files and documents to their devices.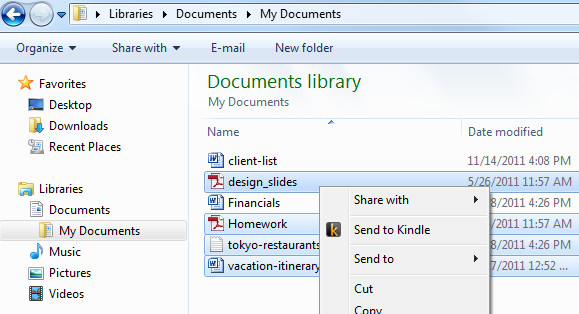 The "Send to Kindle" plug-in adds a wireless transfer option to the right-click menu in Windows Explorer, making it a breeze to transfer content to the Kindle.
A slew of formats are supported, including DOC, DOCX, TXT, RTF, JPEG, JPG, GIF, PNG, BMP and PDF files as well as Kindle's own .MOBI format.
From Windows Explorer, simply right-click on one or more documents and choose Send to Kindle. From any other Windows application that can print, select Print and choose Send to Kindle," reads the Amazon blog.

Your last page read along with bookmarks, notes and highlights are automatically synchronised for your documents (with the exception of PDFs) across your Kindle devices and supported Kindle reading apps.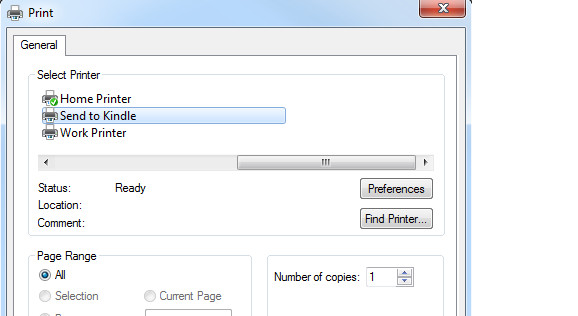 It's Windows only at the moment, with Mac support coming. We think it's an essential download!