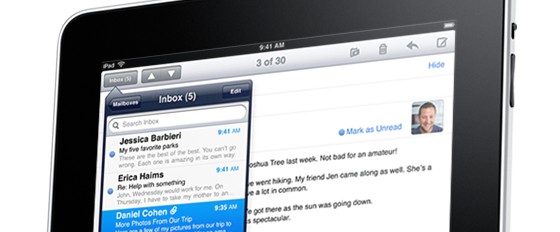 Apple has announced the UK pricing for their range of iPad tablet devices, with all six iPad models being offered on pre-order from Monday, May 10.
UK shipping should start on May 28, with prices ranging from £429 right up to the giddy heights of £699.
Pricing breakdown:
The Wi-Fi-only iPads will sell for £429, £499, and £599 for the 16GB, 32GB, and 64GB models respectively, while the 3G models will go for £529, £599, and £699 with 16GB, 32GB, and 64GB storage (all prices  incl. VAT).
Once again the Trans-Atlantic rip off seems to be in force with UK users having to pay considerably more than US users.
Back in Blighty, the iPads will be available on Apple High Street stores and on their online Apple Store, as well as via select Apple resellers.
We're still to hear the 3G price plans from UK providers like Orange, O2, and Vodafone, all of whom have said that they will be offering dedicated iPad data plans.
Pricey?
So what do you think of the prices? They seem a tad high to us, and the prospect of forking out up to £700 for a keyboard-less, memory-slot free, non multi-tasking device sure seems hard to justify.
Unless we were loaded of course, in which case we'd love to have one sat on our dining room coffee table.
International availability
Elsewhere, the iPad will be flapping its way to Australia, Canada, France, Germany, Italy, Japan, Spain and Switzerland on May 28th,  with Austria, Belgium, Hong Kong, Ireland, Luxembourg, Mexico, Netherlands, New Zealand, and Singapore following in July.
[Via]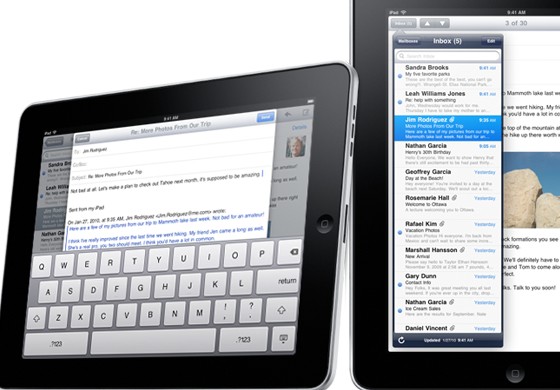 Update: Orange announces data charges:
Pay-as-you-go data bundles aren't cheap, with downloads being charged at 5p for every MB you download – so you could be slapped around the face for £50 for a single GB of data!
The saner iPad Daily scheme offers 200MB of data per day (midnight to midnight)  for £2, while the iPad Weekly tariff, gives you 1GB of data over seven days for £7.50.
Price plans
The iPad Monthly 15 and iPad Monthly 25 are priced at £15 and £25 per month respectively and serve up 3GB of data and unlimited (fair use 750MB of data) Wi-Fi use, with the latter offering  10GB per month plus the Wi-Fi.
[Via]