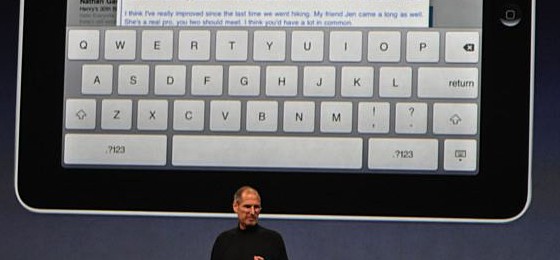 Steve Jobs has unveiled the eagerly awaited new tablet device – known as the iPad – and our first impressions is that it looks just like a large iPhone with its  9.7″ screen – but not as pretty.
The body is chunkier than we  expected for an Apple product, with a large bezel surrounding the screen.
With a screen that large, web browsing looks to be a fabulous experience, and ol'Jobsy is proudly showing off its emailing and surfing abilities.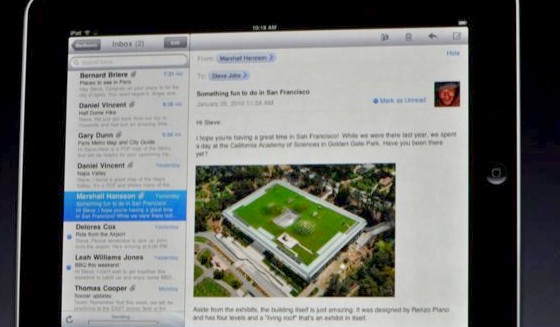 There's no physical keyboard, so users will have to type on an enlarged iPhone-style virtual keyboard – we're not sure we'd fancy typing out anything more than a short email on that.
As expected, the iPad comes with built in iPod, calendar, high def movie player, photo slideshows, Google maps and all the usual Apple stuff.
More to follow….
[Pics: Engadget]