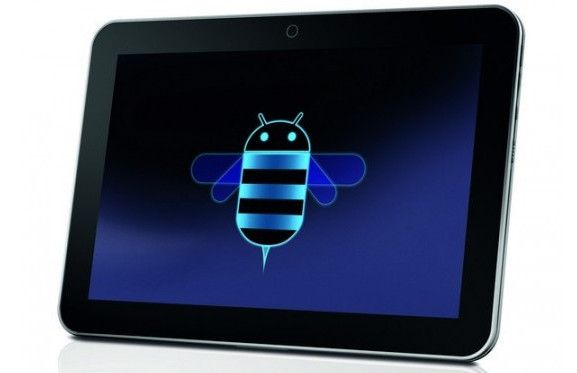 It seems that the iPad's near-total dominance of the tablet market is fading fast, with a new report showing that sales of Android slates soared in the last quarter at the expense of Apple.
In the last three month sales period, Android-powered tablet computers grabbed over a quarter of all global sales (26.9 per cent), a huge leap from the tiny 2.3 per cent of the market it held last year.
According to Strategy Analytics, the growth of Android tablets has seen the iPad lose nearly a third of its market share, crashing from 96 per cent to a year ago to 67 per cent today.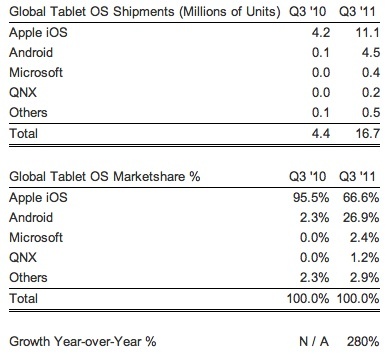 With Amazon's exciting new Kindle Fire tablet launching soon, Android is expected to keep on biting into Apple's share, as Strategy Analytics' Neil Mawston commented: "Amazon's strategy of minimizing its hardware price is set to ignite the entry-level tablet segment and attract more mass market consumers".
Despite being blocked in  Germany and Australia by Apple on somewhat iffy patent pretexts, Samsung is the biggest seller of Android tablets with a 9 per cent share of the overall market, followed by Asus, Acer and Motorola.
[Via]