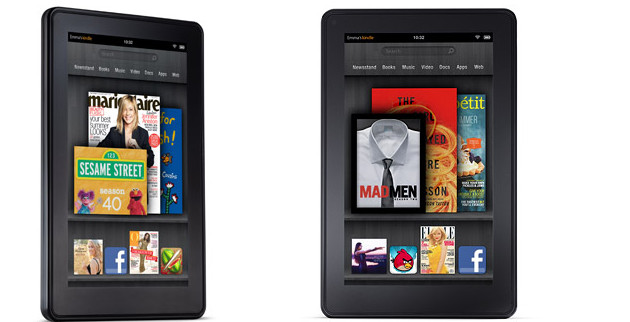 New figures from analytics firm IDC have revealed the state of play for tablet shipments for the last quarter of 2011, and they show Apple holding on to the top spot, but with their market share falling rapidly.
The figures put the global market share for the Apple iPad at 54.7 per cent- a hefty drop from the 61.5 percent figure recorded in the previous quarter – with IDC saying that this is largely down to the explosive popularity of the Kindle Fire.
Although the tablet is only in sale in the US, Amazon reportedly shipped 4.7 million of the 7 inch wonders, bagging 16.8 percent of the market, and accelerating Android's share from 32.3 per cent to 44.6 per cent.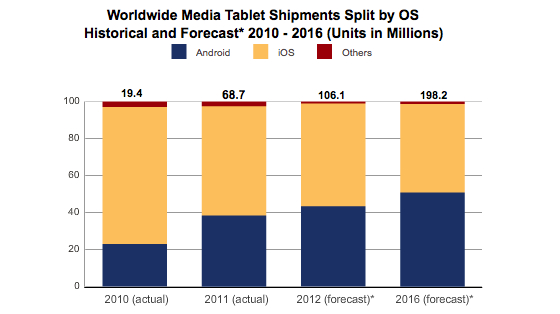 We don't think there'll be many tears shed at Apple though, as their shipments were still up 4.3 million units on the previous quarter, and with the forthcoming release of the new iPad (and price cuts on the original iPad2) we can expect Apple to claw back a fair bit of its lost market share.
Despite this, IDC still thinks that Android tablet sales will surpass the iPad globally by 2015, citing the "sheer number of vendors" offering cheaper solutions. We'd also expect to see a massive leap in sales for the Kindle Fire when it becomes available in international markets.
E-reader sales up
Electronic paper-based e-readers also saw a massive hike in sales, with IDC reporting a quarter-on-quarter improvement of 64.6 per cent for Q4 2011, making up a year-on-year increase of 64.3 per cent, with the cheapo $79 Kindle driving sales skyward.
[Via]