It looks like those prudes at Apple have struck again, this time quietly removing four erotic novellas listed in the top ten downloads in the  iTunes Store and replacing them with duller tones such as Peter Mandelson's autobiography, The Third Man.
No sex please, we're Apple
The steamy-sounding "Blonde and Wet, the Complete Story" by Hull-born author Carl East sat on top of the iBooks chart on Monday morning, while similar raunchy publications occupied several top  ten slots in the most popular downloads chart.
Come lunch time, and all hint of  sauciness had been cleared away in what appears to be a Victorian-esque purge.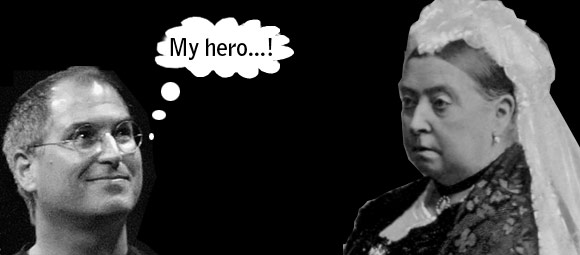 Book chart analysts say that it is highly unlikely that all the books could have dropped out the top listings simultaneously, so it seems that the titles had been swiftly tucked under the iCarpet and deliberately removed.
Currently, a search of Carl East appears to bring up "no results" on the iBooks Store and Apple have declined to explain how the books vamooshed from their store.
No porn on my oPad (apart from the browser, natch)
Apple, and particularly its straight-laced and moralistic CEO Steve Jobs, have gone on record to declare that they have a "no porn" policy when it comes to the iTunes App Store – a policy that was seen to full effect when the company unceremoniously culled no less than 5,000 apps from their store back in February.
We don't like this kind of stuff at all. They're only words, Steve.