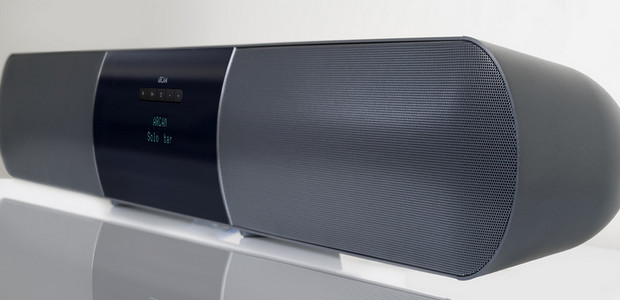 Yesterday, we went along to get an earful of the latest product from British high end hi-fi  manufacturers Arcam, in the shape of their new Solo Bar and Solo sub soundbar system.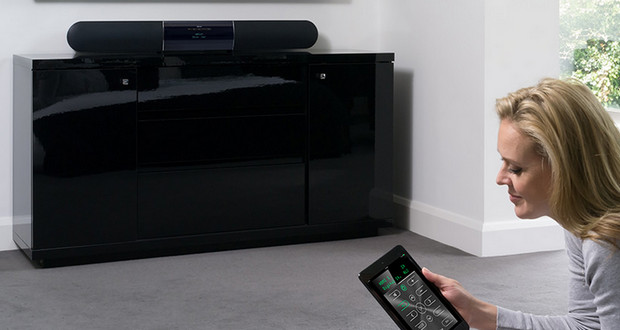 The company have rightfully identified that most soundbars sound, well, pretty crap really, and are hoping that their Solo soundbar and sub combo will get living rooms rattling to top notch tones, and make a night in front of the telly a far more pleasurable experience.
Solo Bar
The Solo Bar is certainly a well made beast, measuring W1000 x H130 x D110mm and weighing 6.4kg. There's a decent bit of heft to the thing, and it looks well built throughout.
Designed to sit under your mahoosive TV or strapped on to a wall, the Solo bar can decode all current HD audio formats and pump the noise through six drive units, with up to 100 watts of amplification onboard – that's enough oomph to fill all but the most palatial of living rooms.
With four HDMI inputs and one HDMI output as well as an optical and a coax input backed by a Bluetooth aptX receiver – plus the ability to rebroadcast signals to Bluetooth enabled headphones – there's enough connectivity options to hook up just about anything capable of making a noise.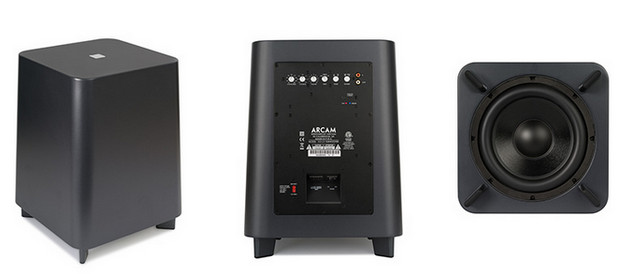 Solo Sub
Delivering trouser flapping bottom end is the companion Solo sub, which packs a 300 watt amplifier and a downward firing 10″ woofer for added low frequency power and scale.
The W310 x H430 x D310mm unit can be wired to the Solo bar, or connected wirelessly if you're into a wire-free kind of front room.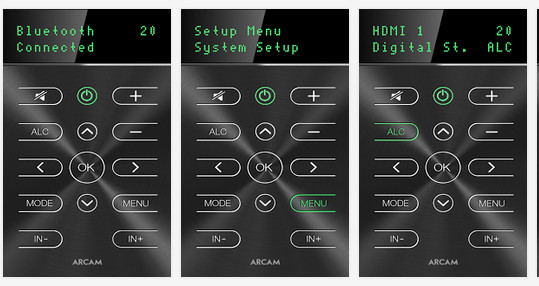 Naturally, all this AV goodness can be fully controlled by an Android or iPhone app, so you can sink deep into your sofa to soak up the sonic goodness.
Compatible with 4K video sources and lossless HD audio formats from Dolby & DTS, this is certainly the kind of soundbar combo to get High Def audio freaks nodding their heads with joyous gusto.
A solid soundstage
We gave the units a good listen and were impressed with the floor shaking thunder of the sub and the clarity and separation of the soundbar.
There seemed to be plenty of volume in the tank, although the placing of the sub can be quite critical to avoid overwhelming some midrange detail.
Listening to the Bar with the sub turned off, there was still enough bottom end to produce a convincing soundstage – in fact we could hear more detail at the expense of the lighter bass –  but if you want the full curtain-flapping Hollywood experience, then the Sub is pretty much essential.
Due to go onsale at the end of this month, the Solo bar is priced at £800 and the Solo sub at £500. Not cheap, but if you can afford a massive TV, then it makes sense to ensure you have a big sound to match all that lovely screen estate.
More details on the Arcam website.
Specs:
Amplifier
100W (bar), 300W (sub)
Drive units
4 x 4" + 2 x 1" (bar), 1 x 10" (sub)
Dimensions
W1000 x H130 x D110mm (bar), W310 x H430 x D310mm (sub)
Net weight
6.4kg (bar), 12.4 kg (sub)