The total of stations on the London Underground offering free wi-fi has now reached 150, with a further six added to the network recently – but there's still a long way to go before all 270 tube stations get hooked up..
[Click here for full size PDF map]
The newly connected stations are mainly at the extremities of the network:  Wimbledon and Richmond, Morden, East Ham, Barking and Upminster.
Central London enjoys solid coverage, but there's large unconnected patches on the network, with stations on the Piccadilly line west of Acton to Uxbridge having no wi-fi at all, and it's a similar story on the Northern line as soon as you rumble past Hampstead.
The free wi-fi comes courtesy of a deal with Virgin Media with customers of the following networks also enjoying internet access on London Underground at no extra cost:
If you're not on any of those networks, you'll have to stump for a daily, weekly or monthly Virgin Media WiFi Pass to get online. These start at £2 for a day up to £15 for two months access on a special offer.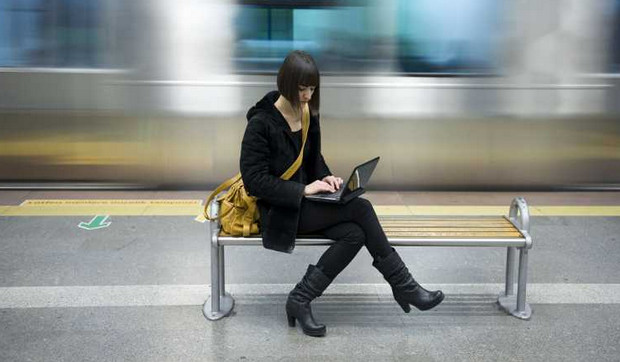 Virgin Media have revealed that the free access is proving popular with passengers, with more than 3TB of data consumed on the tube each day and more than 2.5 million devices now registered to use the service, with Finsbury Park having the highest volume of passengers going online outside of central London.
The only fly in the ointment is that customers of our favourite network GiffGaff can't access the service, although there is this cheeky workaround:
– Find someone (preferably a friend!) who has registered for London Underground WiFi on compatible network.
– Ask nicely for their login.
– Simply login with their details…
London's Overground rail network also has a Wi-Fi service run by The Cloud, which serves 56 of the capital's train stations and offers access in most ticket halls, corridors and platforms.
[Tube wi-fi]  [Via]