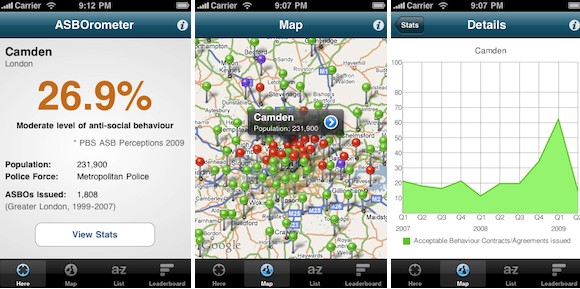 If you're strolling down an unfamiliar street and feeling a little nervous about the friendliness of the natives, fire up the handy ASBOrometer app for a swift read out of anti-social hoodie activity in your location.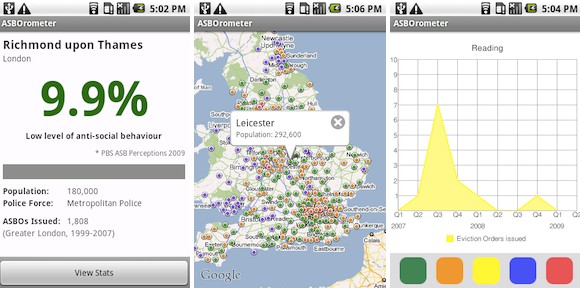 The mobile application – available on Android and iPhone – uses government data to give you stats for the levels of anti-social behaviour at your current location.
Where's the baddest 'hood?
The app covers England and Wales and also gives anxious amblers access to key local ASB statistics, and there's a leader-board to highlight the gnarliest 'hoods (go Newham!).
The ASBOrometer app is available for downloading from the iTunes App Store or Android Market now – and it's free.