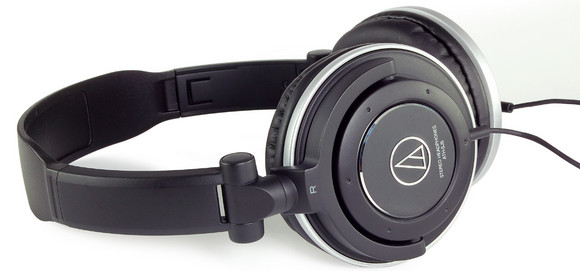 Apparently "designed exclusively for DJ style mobility," Audio Technica's ATH-SJ5 headphones certainly look the part in a stylish black and silver finish that belies their budget £40 price tag.
Cue like a pro
In line with their DJ aspirations, the closed earpads offer a decent amount of noise isolation and can swivel 90 degrees horizontally and 180 degrees vertically for that impressive 'one ear' pro monitoring look.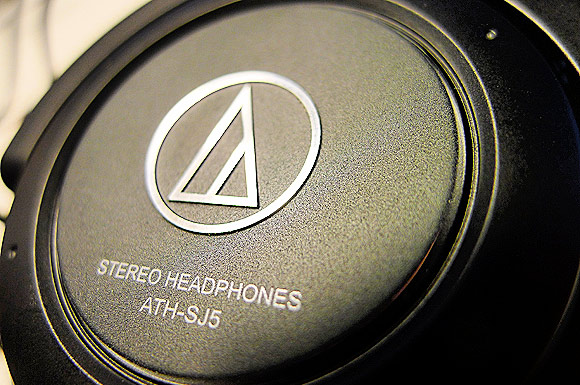 The soft, leather-look earpads are comfortably cushioned and exerted just the right amount of force when sat on our noggins – and we liked that fact that the headphones can conveniently fold flat for easy storage.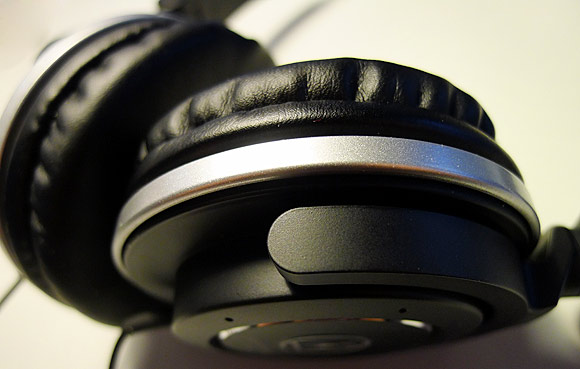 Bedroom style
The styling may be aimed at the DJ booth, but the build quality is definitely more bedroom DJ, with an all-plastic finish suggesting that they'd be unikely to last a wild night on the decks.
The headband feels particularly fragile, and the thin 120cm Y-style cable was of concern too – when you're DJing a busy night it's not uncommon for some drunken oaf to stand on your headphone lead and this one looks unlikely to survive any rough stuff.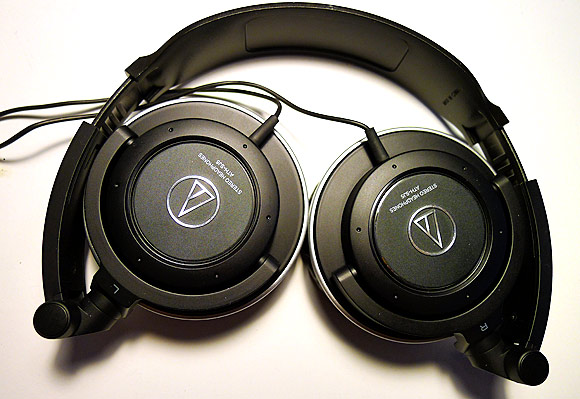 Sound quality
With all that plastic on board we were expecting a nasty, shrill sound to burst forth, but it was soon apparent that the money saved on the casing had been invested in high quality driver units.
Driven by a deep, punchy bass, the cans served up a strong, engaging sound stage, with a slightly beefed up mid range and well controlled treble making for a compelling listening experience, which was way above what you might expect for the price.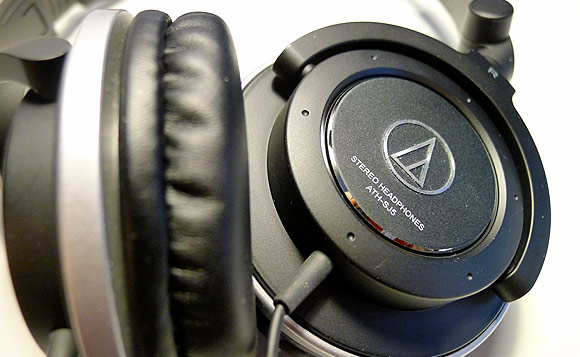 Back for more
Such was the pleasing sound coming out of the Audio Technicas, we found ourselves extending our listening test period, enjoying the no-nonsense and unexpectedly natural playback.
The verdict
Although there's no extras bundled with the ATH-SJ5's – there's no carrying case or even a headphone jack adapter – the headphones provided a decent sound quality that way above average, and for a smidgen under £40, we think they represent great value.
Recommended.
Buy the ATH-SJ5 headphones on Amazon
.
Specs:
Type: Dynamic type
Driver Unit: 40mm and CCAW voice coil
Impedance: 32 ohms
Output overpressure value: 108dB/mW
Largest input: 800mW
Playback frequency zone: 8 – 25,000Hz
Weight: 140g
Cord: Elastomer / OFC / 1.2m
Plug: 3.5 gold-plating stereo mini- plug