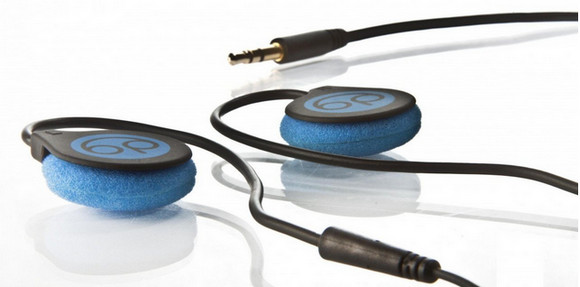 If you like to listen to music when you slumber off at night, the new Bedphones pillow-optimised earphones could help increase your fun in the sack no end.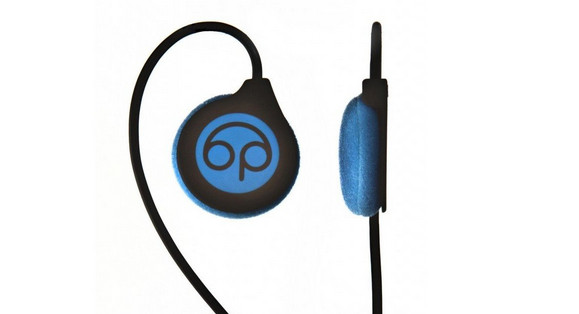 Designed to be as thin as possible for soon-to-be-slumbering types, the extra-light headphones hook on your lugholes, with the cable running behind your noggin and down your back.
This should help prevent nocturnal battles with strangling cables and prevent any recurrence of nightmares involving angry octopuses in the mood to throttle.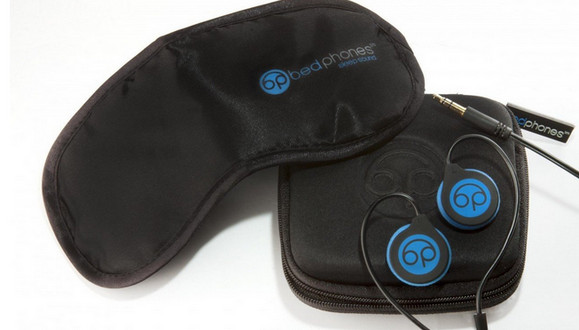 Bedphones come with a standard 3.5mm headphone jack, with the free Bedphones Music Controller app for Android or iOS smartphones adding some nifty features.
The app can turn the phone's screen into a big "pause and play" button, so there'll be no need for users to fumble about in the Stygian gloom of their rooms to pause tracks, while 'Smart Mode' turns music off automatically when the user falls asleep.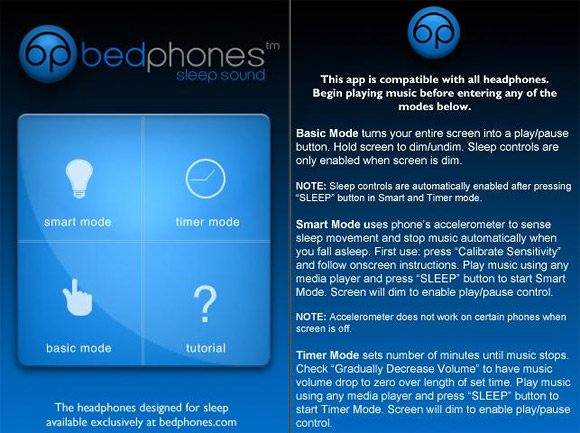 For Android users, there's also Timer Mode (which progressively lowers the volume before turning off the tunes after a set period of time.
The Bedphones Music Controller is a free app which can also be used with other headphones too.
If you're thinking that these headphones can liven up your bedtime experience, they can be yours, all yours, for just £27 from Amazon.
Technical Specs:
Driver Diameter: 23mm
Sensitivity: 116 dB/V±5dB @ 1 kHz
Impedance: 32 Ω±15%
Plug: standard 3.5mm stereo, gold-plated
Cable Length: 59″/150cm
Frequency Range: 20-20kHz