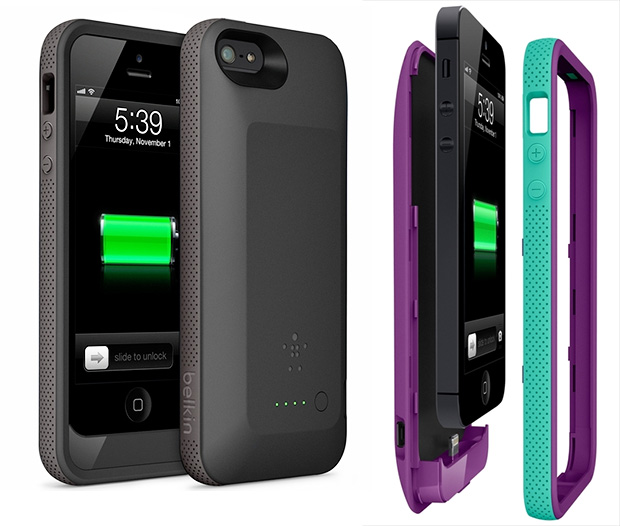 Belkin has announced its new Grip Power Battery Case for iPhone 5, which promises to double the life of the iPhone 5's battery.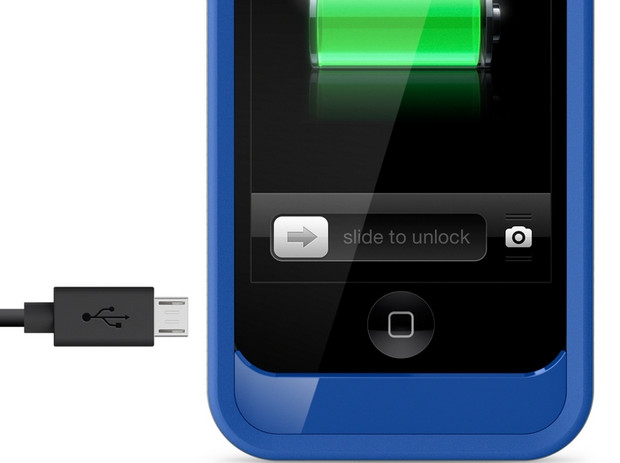 Of course, all that lovely extra juice comes at a price, with the additional 2000 mAh battery adding a considerable amount of bulk to the previously slick lines of the iPhone.
Available in a selection of  colours such as Civic Blue/Stone, Purple Lightning/Fountain Blue, Blacktop/Gravel, or Whiteout/Blacktop, the case offers a secure grip and a shock resistant bumper.
The rear of the two-part case has a cutaway to accommodate the camera and flash, with the package coming with a Micro-USB charging cable and headphone adapter.
The USB cable charges the phone and the case at the same time, and when the iPhone's battery starts to sink low, users need to turn the battery power on via switch at the back.
Belkin's Grip Power Battery Case for iPhone 5 is available now for $99.99 (£89.99) at Belkin.com.
Feature list: 
Doubles battery life
EarPods compatible
Shock-resistant bumper with secure-hold grip
Anti-glare camera ring
Includes Micro-USB charging cable and headphone adapter
2000 mAh battery capacity