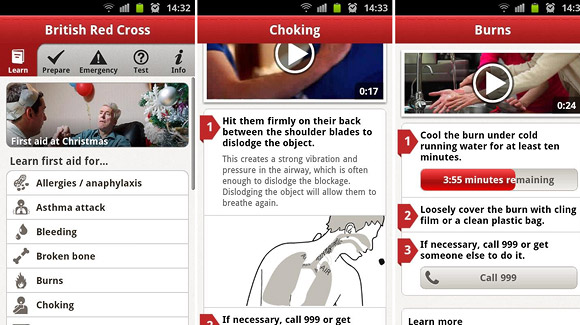 It's rare that we describe an app as 'essential,' but the British Red Cross first aid app is one you really should consider downloading: it could prove a life saver.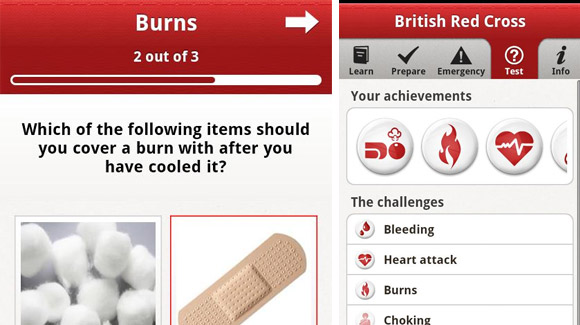 The free app lets you plug into the British Red Cross's expert knowledge and tells you what to do in a medical emergency with videos, interactive quizzes and simple step-by-step advice.
Sensibly, all the content is preloaded into the app, so you don't need to worry about trying to find an internet connection if disaster strikes.
Here's the five areas that the app covers:
LEARN
Simple, easy-to-understand advice and frequently asked questions on 18 everyday first aid scenarios. Videos, step-by-step instructions and animations make it fun and easy to pick up.
PREPARE
Get expert tips on how to prepare for some of the most common emergency situations, from severe winter weather to road traffic accidents. Includes checklists on how to prepare and tips on what to do during.
EMERGENCY
Your personal panic button, this instantly accessible, step-by-step section gives you just enough information to know what to do in emergency first aid situations.
TEST
Find out how much you've learned by taking interactive quizzes. Earn achievement badges and share them with your friends on Twitter and Facebook to show off your life-saving knowledge.
INFO
Find out more about the life-saving work of the British Red Cross, including volunteering opportunities, latest news and information on in-depth first aid courses.