Thanks to a new freebie app, Apple iPad-owning BT customers can hook up to any one of 2 million Wi-Fi UK  hotspots for free by logging in with their BT home broadband details.
Free broadband
Once users have inputted their BT home broadband log in and password into the BT FON Wi-Fi app, it will automatically search for the nearest available BT hotspot within range and connect for nowt.
As well as connecting to BT Openzone hotspots, the app can also log into other users' roaming BT FON connections, at no additional cost to their BT broadband package.
John Petter, managing director, for BT Retail Consumer, grabbed the PR megaphone and spread the love:
Millions of BT broadband customers already get free access to the UK's biggest wi-fi network. Our free app for the iPhone and Android devices has proved a huge hit with over 400,000 downloads to date, so launching an app for the iPad was naturally the next step".

The app makes accessing wi-fi so simple you don't even have to think about it and represents real value to our customers at a time when more and more people are accessing the internet when they are on the move.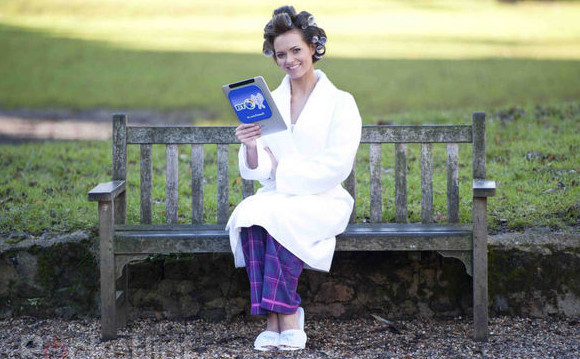 For reasons best known to BT, they decided a lower league celeb was needed to launch the app, so Strictly Come Dancing 2010 winner and ex-Eastenders star Kara Tointon (sorry, who?) was duly summoned to wander around London in her pyjamas toting an iPad.
We've no idea what the point of that is, nor do we particularly care to find out, but if you're a BT broadband customer with an iPad, downloading this useful app sure looks a no-brainer to us.
BT FON Wi-Fi is available for free from the iTunes App Store now.
[BT FON]