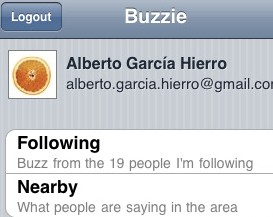 Although Google Buzz runs fairly dandy from within the iPhone's browser, the first dedicated app for the innovative social networking tool has been sent out into the wild.
Called Buzie, the app lets users check out Buzz conversations in their local area without logging into the service.
Once signed in, they can then start conversations, or join in with their followers, or just indulge in a good ol' bout of stalking.
Just like the current mobile web version, your Buzzes can be marked as private or public, and it's up to you whether you want to tell the world (or perhaps a nearby burglar) your location or not, courtesy of the iPhone's GPS.
Strangers having an interesting conversation with your chums can be followed with a single click, and you can also check out who they are following and rummage though a chronological list of their Buzzes.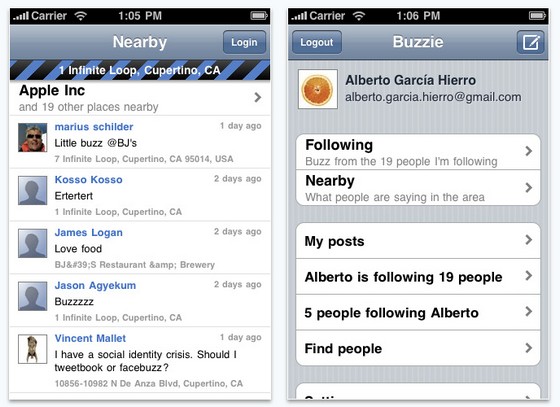 Photos and other attachments can also be viewed and saved to the iPhone's photo album, and you can search for people to add to your Buzz following list.
TheNextWeb described Buzzie as being, "simple, straight forward and slicker than the mobile web app," and it can be all yours for £1.19.