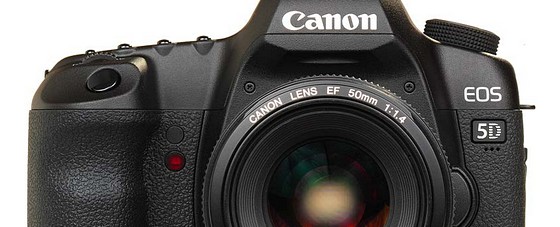 Canon and Fujifilm have both bashed out firmware updates for their EOS 5D Mark II digital SLR and FinePix HS1 superzoom compact cameras, both of which are available for your downloading pleasure now.
Canon 5D Mark II fixes
The firmware v2.0.7 update for the Canon 5D Mark II fixes gets under the hood and sorts out bugs related to shooting movies  in manual exposure mode and Aperture Priority AE  mode; a "phenomenon in which the exposure level shown in the LCD panel differs from what is shown in the viewfinder when shooting still images in manual exposure mode;" and a glitch in wireless file transmitters.
Download the firmware v2.0.7 for the Canon 5D Mark II here

Fujifilm HS10 fixes
The firmware v1.02 for the Fujifilm HS10 sorts out the following minor annoyances:
1. In Raw data a line is visible where colours slightly change when developed by Raw File Converter.
2. Battery indicator turns on too early.
3. When "Image Disp." in set-up menu is set to "Zoom", sometimes image corrupts.